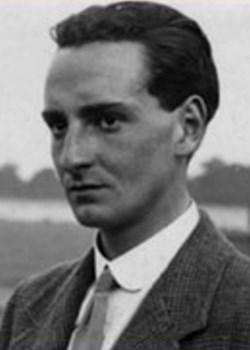 Robin Skene was the first fatality for the Royal Flying Corp during the Great War.
Robert Skene, the son of Felix Skene, the Chief Clerk of the Judicial Office of the House of Lords,  was born in Surrey on 6 August 1891.
Known as 'Robin', at the time of the April 1911 Census, the 19 year old was a clerk at the Royal Exchange Insurance Office and living with his parents and 3 siblings and their housemaid, at 47 Addison Gardens, Kensington. 
Robin obtained his Royal Aero Club Aviators' Certificate on 21 July 1913, after tuition from Mr Meriam, flying at Bristol Biplane at The Bristol School at Brooklands.
A member of the Special Reserve, with a commission in the 3rd Squadron, Royal Flying Corps, obtained in November 1913, he was, upon the outbreak of war, assigned to No 3 Squadron under the command of Major John Maitland Salmond.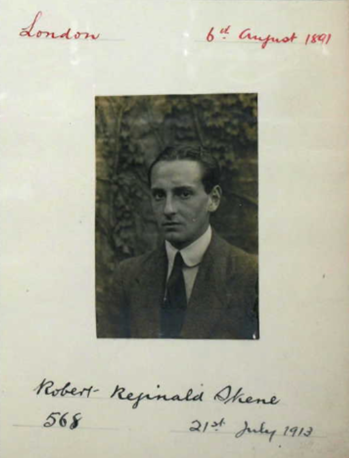 On 12 August 1914 the Squadron left its base at Netheravon, Salisbury Plain for France via Dover but soon after taking off Lt Skene's Bleriot XI monoplane side-slipped and dived into the ground killing him and his mechanic Raymond Keith Barlow.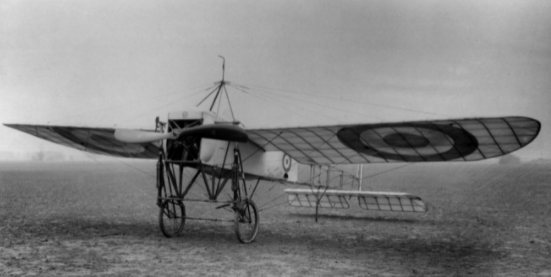 It was suggested at the time that the aircraft may have been overloaded for its flight to France, though this now seems unlikely.
Robin is buried in St Mary's churchyard at Send, Surrey.
Already a competent air acrobat, having looped the loop, Robin had also registered to race planes and hoped to have crossed the Atlantic one day. 
12 August 1914 killed in a flying accident
Research by David O'Mara with further detail by Jonathan Vernon
Reference: The Surrey Advertiser, Monday 17 August 1914 and Ancestry.