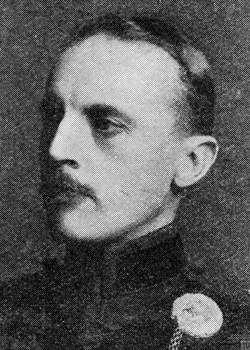 Born 5 December 1869, Bombay (Mumbai)
Only son of the later Colonel David Butler Young of the Bombay Staff Corp and Mary Young (née Cronyn) from Ireland.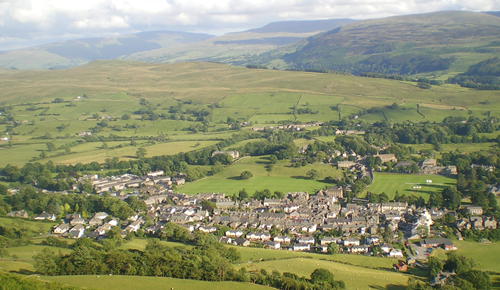 Educated at Sedbergh School where he competed in and won the three mile and ten mile runs.
Passing into the RMC, Sandhurst in 1888 and joining the Durham Light Infantry, 1889 being transferred to the Indian Staff Corps in 1892 joining the Gurkha rifles as a Lieutenant where he served with them on the Waziristan Expedition 1894-5. 
David Young became a Captain in 1900 and then served in operations in China, from 1901 to 1902 serving as ADC to the Commander in Chief in China. 
On the occasion of the fire at the arsenal at Ferozepore 30 August 1906 he showed great control and was awarded the Albert Medal. 
As a Major from 1907 he served in Simla and that year passed his French Interpreter exam. He was an excellent linguist, sportsman, especially polo, cricket, football, tennis and billiards and musician. 
When war broke out he was on leave in England and joined the Scottish Rifles on 23rd August. Two months later her went to France and was attached to the 2/3th Gurkhas with whom he served until his own regiment arrived from India. 
He was home on leave for a short time in February 1915 before returning to the front in March. 
He was gazetted to Lieutenant-Colonel after his death and mentioned in despatches by Sir John French 31 May 1915 for his 'gallant and courageous' behaviour. 
Married age 32 in Tientsin, 20 October 1902, China to 31 year old Sara Jane 'Susie' (née McMullin, widow of Bertran Ragsdale, US Vice-Consul in Tientsin).
22 May 1905 birth of their son David Bernard Kennedy Young. 
16 October 1906 birth of their son Arthur Stephen Whitehall Young. 
KIA 12 March 1915 age 45 going to the aid of a wounded junior officer.
Buried Rue-des-Berceaux Military Cemetery
Sara-Jane died on 29 November 1957 aged 86 in Paignton, Devon 
Major David Coley Young, CO 1st Bn 4th Gurkha Rifles
KIA 12 March 1915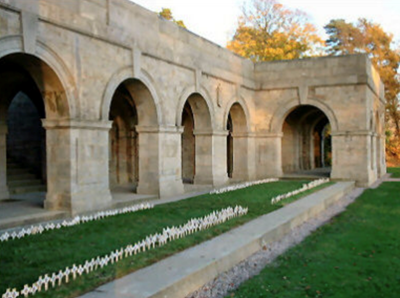 Major Young is remembered on the Sedbergh School Cloisters Memorial.
Sources: Ancestry, RLJSGF family tree which includes a lengthy obituary and photograph; Global Find a Grave Index for Burials, India select births and baptisms, Indian Army Quarterly, UK British Army Lists, UK Overseas register of British Subjects. 
Imperial War Museum > Image: Lieutenant Colonel David Coley Young  © IWM HU 125344 Part of the Bond of Sacrifice, First World War Portraits Collection