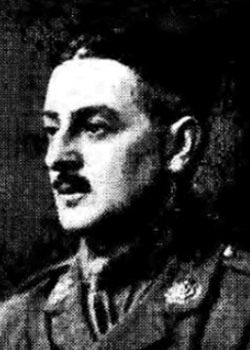 Philip Collcutt was born 12 January 1881, London 
He was the youngest son of Thomas (President of the Royal Society of Architects) and Emily Collcutt.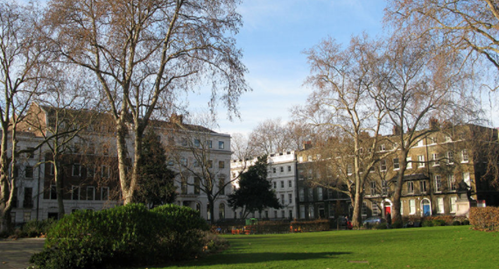 At the 1881 and 1891 Census, the Collcutt family lived at 36 Bloomsbury Square.
In 1891, Philip, was the youngest of six children. As well as the parents, the household included a private Governess, and three domestic servants: two housemaids and a cook. Their neighbour at no.35 was Ludwig von Lowentstein - a diamond merchant.
Bloomsbury Square was notable for its wealthy residents. In the 1920s the dwellings on this side of Bloomsbury Square was replaced by the imposing Victoria House. 
Philip was sent to Charterhouse in 1895.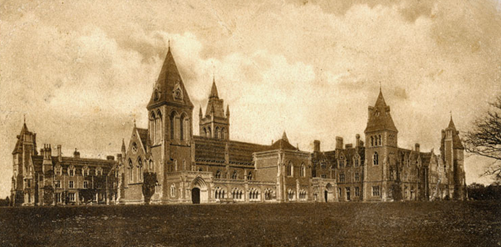 In 1901, Philip, age 20, was studying as an architect's pupil and planning to follow in his father's footsteps. He was living with his parents and three older sisters. Architecture was not for him. Having gained a commission with the East Yorkshire Regiment in 1902 and transferred to the 5th Warwickshire Regiment in November 1905 he transferred to the Indian Army.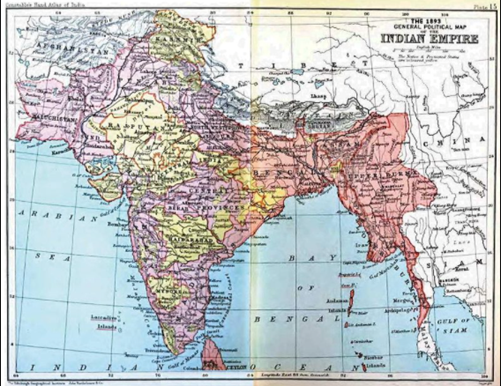 Philip served in Burma 1905-8. He resigned his commission in December 1908 to get involved in rubber planting on the Malay Straits. At the time Burma was part of the Indian Empire, itself part of the larger British Empire from 1824 to 1948. He was a mason, joining Klang as No.3369 on 5 August 1910 and Lodge Moyle as No.2904 and Negri Semblian. No.3353 for which he was petitioner and founder on 6 January 1912. 
Philip returned to England on the outbreak of war in late 1914 in December that year rejoined the East Yorkshire Regiment in the 6th (Pioneer) Battalion. He later transferred to the 7th Battalion which arrived in France 14 July 1915. 
In February 1917 he was transferred to the Garrison Battalion of the Somerset Light Infantry that was being formed in Plymouth to serve in India. However, he died during the Battle of Arras, near Armentieres before he was able to take up that post. 
He is commemorated on the Arras Memorial, as well as the family grave at St Andrew's Churchyard, Totteridge and on the war memorial on the village green, as well as in the Charterhourse Roll of Honour Memorial Archive online and the Masonic Roll of Honour 1914-1918. 
Lieut. Philip Martin Blake Collcutt, 7th (Service) The East Yorkshire Regiment
Killed in action at Armentieres 12 May 1917. He was unmarried and 36 years old. 
Sources: Du Ruvigny's Vo. V; Hendon and Finchley Time, 25 May 1917; England Census Returns 1881, 1891, 1901; Hart's Annual List 1908; Sheffield Daily Telegraph 29 November 1905; Hendon & Finchley Times, 25 May 1917 (p.5); Charterhouse Roll of Honour Memorial Archive.