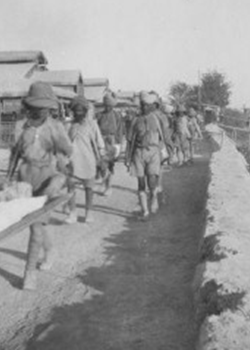 Born Barnstaple, 24 May 1896.
Only son of John Henry Thorne (builder) of Bear St, Barnstable. 
Educated Ashleigh Road Council School. Employed in the Locomotive Dept of the Great Western Railway.
Joined 6th Devonshire Regiment 6 Sept 1914.
Left for India 14 October 1914. Stationed at Lahore Cantonments.
Volunteered for service in the Persian Gulf. Joined the Indian Expeditionary Force May 1915.
Took part in the Battle of Ctesiphon and died at Kut-el-Mara.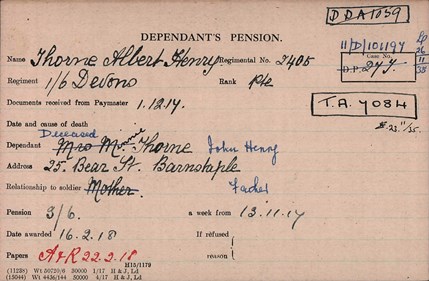 Above: Albert Thorne's Pension Card, which is part of the WFA's Pension Record archive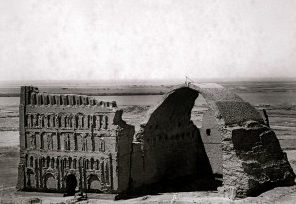 Pte Albert Henry Thorne, 1/6th Bn, The Devonshire Regt (T.F.) Attd. 2nd Bn (54th Foot) The Dorsetshire Regt.
Died of wounds 13 December 1915.
Image: Palace of Khosrow, 6th century C.E., Ctesiphon.