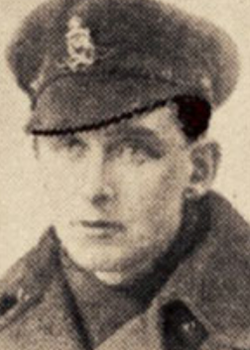 Born in Paticroft, Cheshire in 1894
John was employed by Lister & Co at Burnside Mill, Addingham, Yorkshire by the time of his enlistment. Enlisting into the local territorial artillery unit - 'The Wharfedale Howitzers' – soon after the outbreak of war, he arrived on the Western Front in early 1916 and served there until his death.
John was severely wounded near Ypres on 12 May 1918 and died of his injuries in a CCS near Poperinge the following day. He is buried in Nine Elms British Cemetery, Poperinge, West Flanders.
13 May 1918
Research by David O'Mara