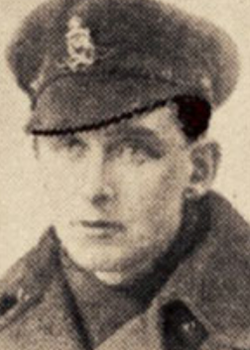 Johnnie Whitaker was born in Addingham, Cheshire in 1894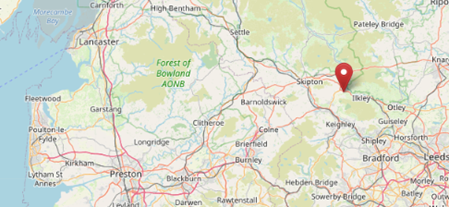 His parents were Jonathan (a labourer from Holbeck) and Emily (a housekeeper from Ruthin, North Wales).
Johnnie was the eldest of six in 1911 (three each of boys girls), eight of then living in a 3 roomed dwelling - No.64 Main Street, Addingham (dwelling since cleared).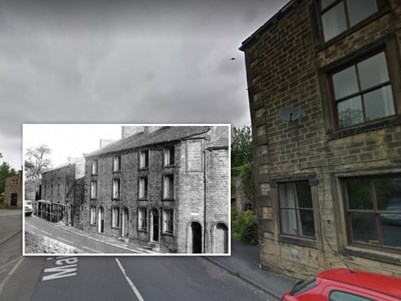 John was employed as a silk spinner by Lister & Co at Burnside Mill, Addingham, Yorkshire by the time of his enlistment. The Listers owned three of the five mills in Addingham at the end of the 19th century.
Enlisting into the local territorial artillery unit - 'The Wharfedale Howitzers' – soon after the outbreak of war, he arrived on the Western Front in early 1916 and served there until his death.
John was severely wounded near Ypres on 12 May 1918 and died of his injuries in a Casualty Clearing Station near Poperinge the following day.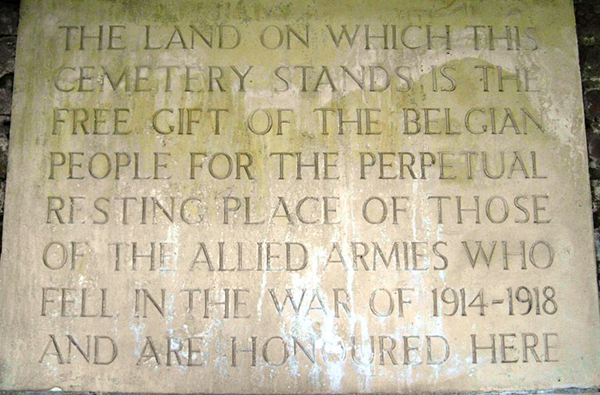 He is buried in Nine Elms British Cemetery, Poperinge, West Flanders.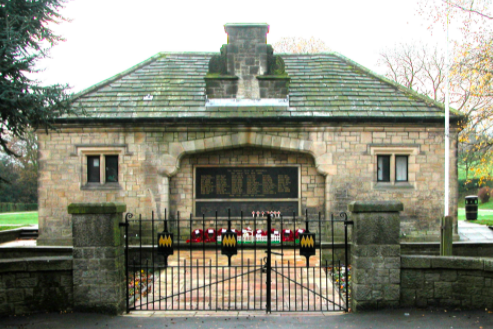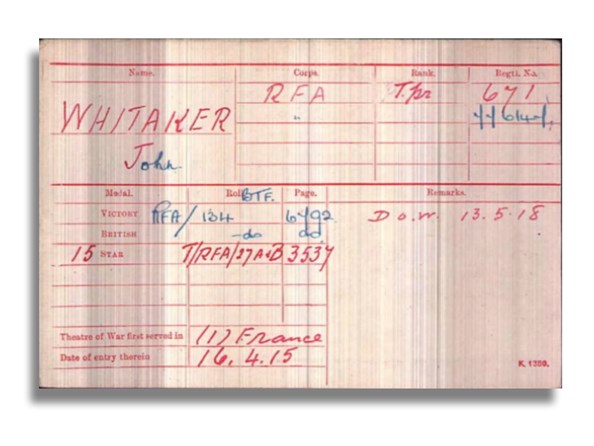 776147 Trumpeter John Whitaker Royal Field Artillery, 'D' Battery 245th Brigade, 49th (West Riding) Division, Duke of Wellington's Regiment,
13 May 1918
Research by David O'Mara with additional detail by Jonathan Vernon 
Sources: 1901, 1911 England Census; UK, Army Registers of Soldiers' Effects, 1901-1929;