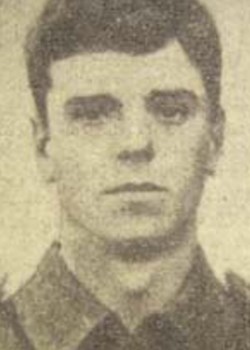 Born 1894, Burnley
From Burnley, Lancashire where he was still resident (12 Anne Street) at the time of his enlistment. After enlisting into his local territorial battalion in the early days of the war, he landed at Gallipoli in May 1915 and fought in two of the Battles of Krithia.
Wounded in August 1915, Samuel died at sea whilst on board the hospital ship SS Fermosa evacuating him from the peninsular on 14 August 1915. B
He was buried at sea and is commemorated on the Helles Memorial,Turkey.
14 August 1915 died of his wounds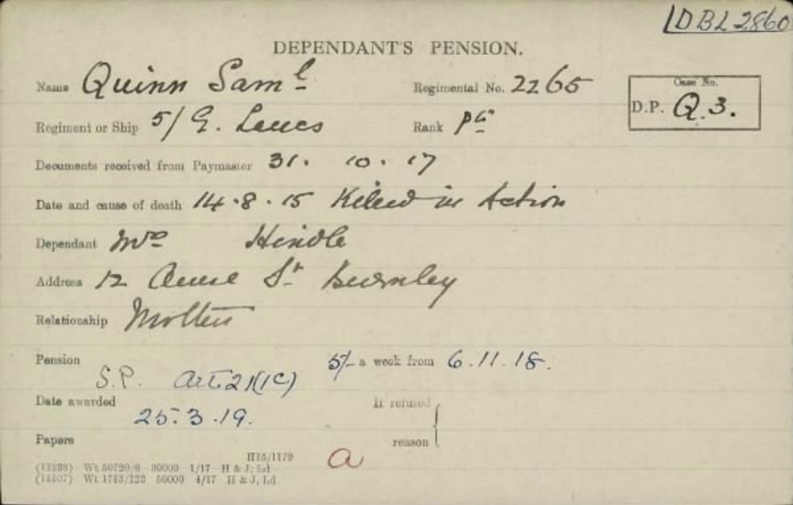 Research by David O'Mara