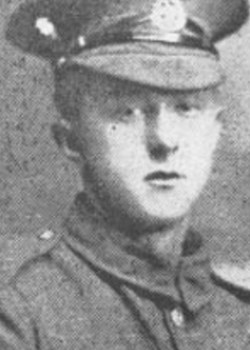 Arthur Sharples was born in Burnley in 1898.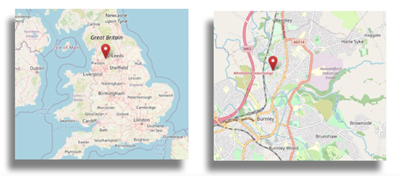 His parents were William Sharples (an assistant newspaper printer) and Lucy Jane (née Pomroy). 
Age 4 at the 1901 Census Arthur lived at home (4 Simpson Street, Burnley) with his parents and older siblings William, Maud, May, Frances and Mary.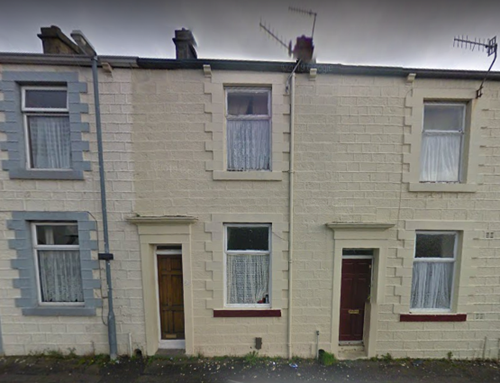 Age 14 at the 1911 Census, Arthur (working as a weaver) lived at home with his widowed father, his three older sisters May, Frances and Mary and a boarder at the 4 roomed 135 Abel Street, Burnley. His mother had died earlier in 1911. 
Arthur enlisted into the Army in September 1914 but, due to his age, saw his active service deferred until 1916 when he travelled to France to join the 7th Bn East Lancs on the Somme.
He served throughout much of the Battle of the Somme, but was killed in action following an attack in front of Stuff Trench during the Ancre battle on 154 November 1916.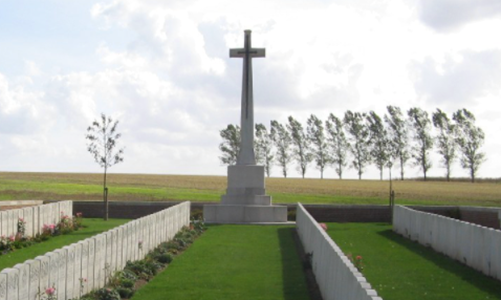 Arthur is now buried in Grandcourt Road Cemetery, Grandcourt France.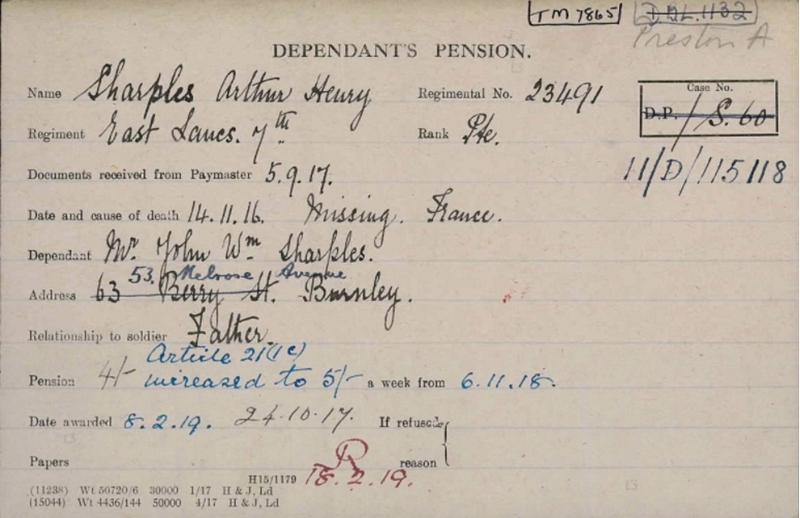 23491 Pte Arthur Henry Sharples, 7th Bn East Lancashire Regt
14 November 1916 killed in action
Older brother William served and survived the war; he was discharged in February 1919. 
Research by David O'Mara

Sources. 1901 and 1911 England Census, England & Wales, Civil Registration of Death Index.