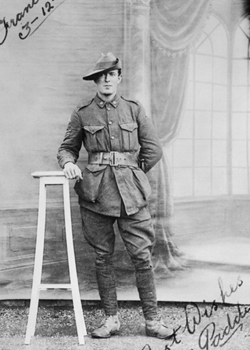 Harold Hubert Thompson was born in 1889 in Smithtown, Kempsey Shire, New South Wales Australia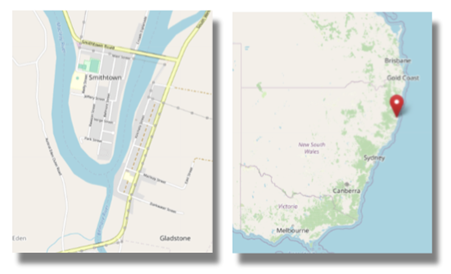 His father, Capt. Magnus Thompson of Jerseyville, Macleay River, New South Wales.
Harold had five brothers and three sisters. 
He was 26, and working as a builder, when on 19 February 1915 he enlisted in the 18th Battalion.
He sailed from Australia with the 3rd Reinforcements, and was taken on strength with his Battalion in October 1915.  He served for four months on the Gallipoli Peninsular.
Ten months later he was promoted to Corporal, then acting Sergeant and in due course, Sergeant and Lance Sergeant. A gun shot wound to the abdomen 30 July 1916 led to a month in hospital in Bristol, England. Temporarily furloughed in England he went Absent Without Leave (AWL) for a few days and nights in early October. He was severely reprimanded and demoted. However, he re-joined the 18th Battalion in December, soon recovered his rank and continued to receive promotions. I
In April 1917 he was selected for officer training and sent to No2. Officer Cadet Training at Pembroke College, Cambridge. After which he was commissioned 3 August 1917 and he returned to his battalion.  On 20 November 1917 he was promoted to Lieutenant. 
On 15 April 1918, Lt Thompson died of wounds received in action north of Hangard Wood in France.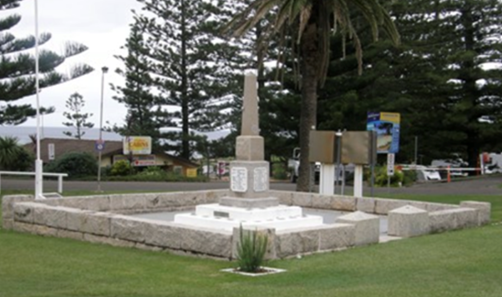 Harold is remembered in his home town of South West Rocks, New South Wales, Australia on the main memorial.
He is also remembered on one of 10 road side 'headstone' like individual memorials, the story of which is told here > Street Memorials in South West Rocks, NSW.
Gareth Morgan
President, the Australian Society of WW1 Aero Historians
www.ww1aero.org.au
Buried Cachy Communal Cemetery
Sources: Australia WWI Service Records, Find a Grave. Studio portrait of 2022 Sergeant Harold Thompson, Australian War Memorial P081214.001.