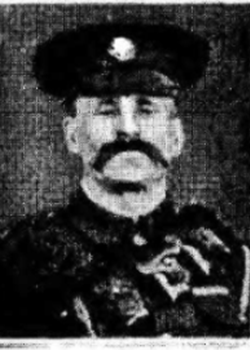 John Sait was born in Hammersmith, London 19 March 1863.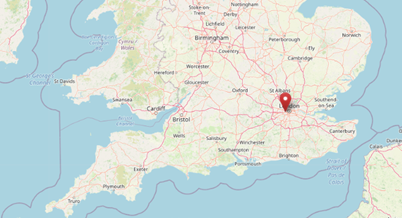 The son of Thomas and Ann Sait, of Red Lion Lane, Tolworth. Thomas Sait was a carpenter. John was educated in Tolworth and enlisted, 24 June 1878, age 15, in the 2nd East Surreys. 
On 1 July 1887, John married Mary Ellen. They lived at 27 Cross St, Hampton Hill, Middlesex and had six children: John, Arthur, Henry, Margaret, Ethel, Florence and Gwendoline. 
John served for over 7 years with the Colours, and then close to 5 years in the Reserve, obtaining his discharge, 23 June 1890. 
John took part in the Egyptian War, 1885 and rejoined the army 9 November 1915. 

John died, age 53, in Knockaloe Camp, Isle of Man of double pneumonia.
Pte John Sait 20248 East Surrey Regiment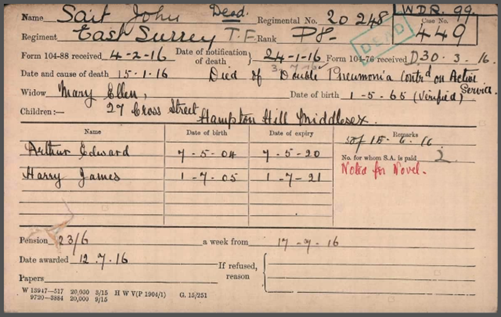 Sources: Du Ruvingy's, English Census, The Western Front Association Pension Records & Ledgers on Fold3 by Ancestry