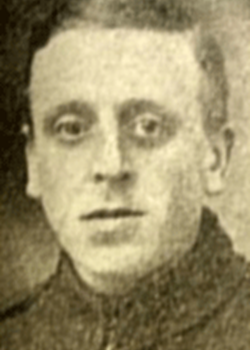 Fred Crabtree was born in Burnley. Lancashire in 1888.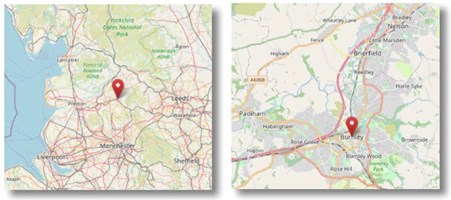 His father was Richard Crabtree and mother Margaret. Older siblings John and Susannah.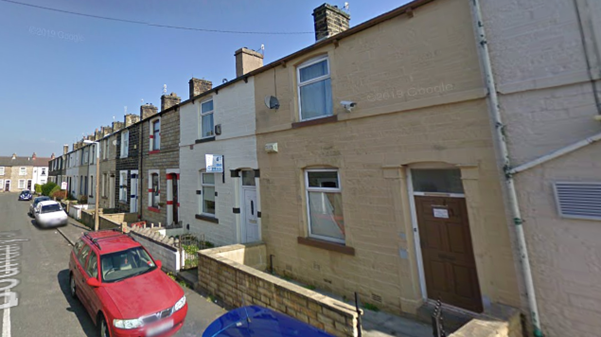 Fred was employed as a Loom Over-Looker at the Rake Head Shed, Burnley before the war.
He married Beatrice Ellen 31 October 1911 and they had a son Harry Whefat  on 28/10/13
Originally serving as 267421 in the Army Service Corps from 11 December 1915 and on the reserve and still at home until 5 November 1916), he was transferred to the West Yorkshire Regiment (10th Bn) 9 March 1917, with whom he arrived in France later that month.
10 March 1917, Fred was allocated to the 10th York and Lancs but was wounded in the face on 26 April 1917 and was destined to spend the next months in hospital. He rejoined his battalion on 26 June 1917 but was killed in action just 19 days later on 15 July.
Fred is now buried in Pond Farm Cemetery, Belgium.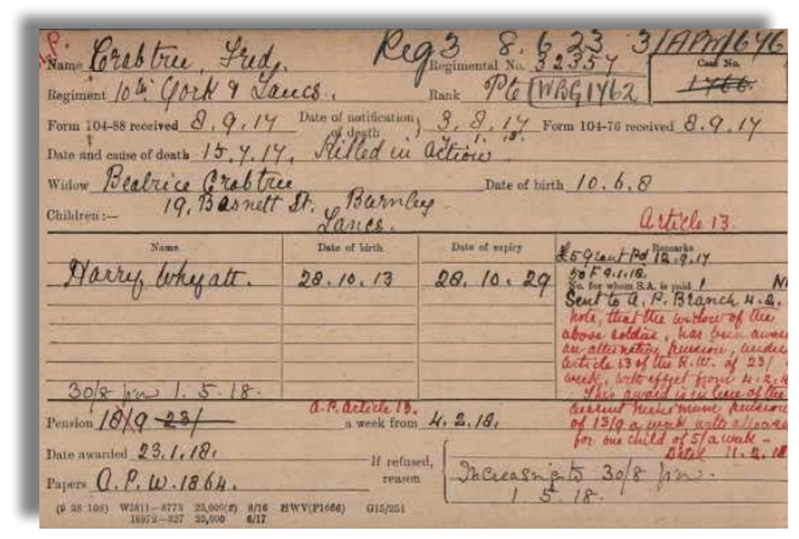 32157 Pte Fred Crabtree, 10th Bn York and Lancaster Regt.
15 July 1917
Research by David O'Mara
Sources include: Pension Ledgers & Cards, Short Attestation Papers, England Census 1901