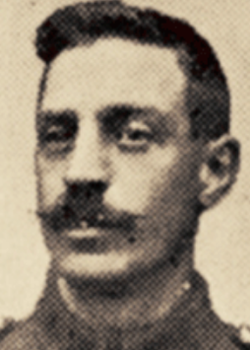 A married father of two.
Born at Wellington, Shropshire in 1880, John was living and working in Skipton ,Yorkshire at the time of his enlistment. A married father of two, he enlisted into his local territorial battalion in the early months of the war, but didn't see overseas service until mid 1916. After taking part in the Battle of the Somme soon after his arrival in France, John was also to become a veteran of the Battle of Poelapelle (part of 3rd Ypres) the following year and was seriously wounded during the Battle of the Lys in April 1918.
Evacuated back to the UK, John died of his wounds in Lichfield Hospital on 15 May 1918 and was buried in Wrexham Cemetery, N.Wales five days later.
15 May 1918