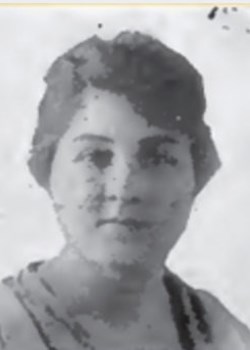 Crystal McCord was born 5 September 1897 in Reeve Township, Daviess County, Indiana
Her parents were Jabez and Rachel McCord.
Crystal graduated from Nichols Hospital, Battle Creek, Michigan, June, 1917.
She volunteered as army nurse, 15 February 1918, and was sent to Camp Greene, N. C. She embarked from New York, 12 June 1918 and on arrival in France was assigned to Evacuation Hospital No. 1, Toul.
She contracted influenza and died 16 December 1918, age 21.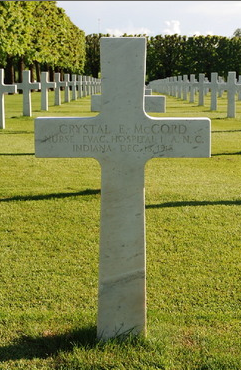 She is buried in American Cemetery No. 1233, Grave No. 12, Section 11, Plot 1. St. Mihiel, France.
Research by David O'Mara