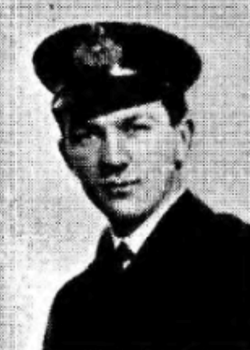 Edward Riggall was born in Grimsby, 21 August 1895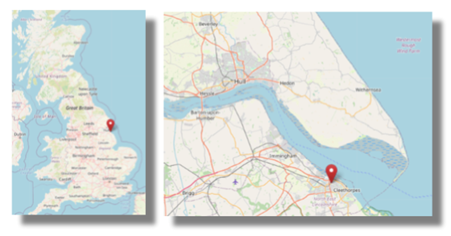 His father was Frederick Rigall JP, Mayor of Grimsby.
He was educated Humberstone Foundation School, Old Clee 1904-1912.
He was captain of his school and passed the senior Cambridge Examination with honours and with matriculation exemption. 
Apprenticed Aeronautical Engineer and Aeroplane Manufacturer during which time he gained is Royal Aero Club pilot's certificate - 11 October 1914 (Certificate 939) 
After the outbreak of war Edward was gazetted sub-lieutenant 18 August 1914 and promoted Lieutenant (1 Jan 1915) for good work. 
He flew Dover to Calais by biplane 12 February 1915 when bombs were dropped damaging some German submarine works and powerhouse. 
He took part in the great combined Aero Raid of 48 planes over Ostend District, 16 Feb. 
From this he did not return and after exhaustive enquiries it is understood he was shot down and killed while returning from this exploit.
Flight Lieut. Edward Gordon Riggall, Royal Naval Air Service
Further Reading:
Project Gutenberg's In the Royal Naval Air Service, by Harold Rosher > https://bit.ly/3rXZF2h