Born London 18 May 1884 
Elder son of Clarke (Barrister) and Mildred (née Scholefield)
Educated Horris Hell preparatory school and Eton College where he captained the cricket XI in 1902 and was President of the Eton Society.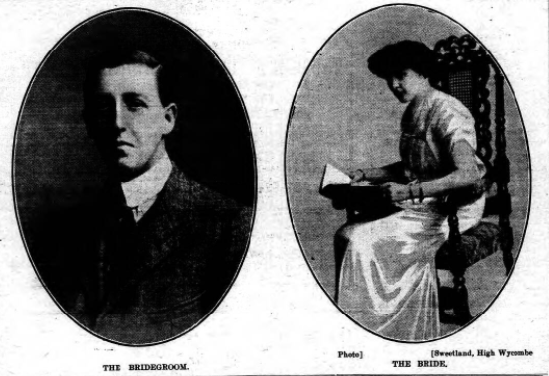 23 September 1913 he married Miss Lucy Monica Reynolds. They had a daughter Gwyneth, born 9 August 1914.  
Reginald was an actuary in the Metropolitan Life Assurance Company
Reginald obtained a commission 24 September 1914, almost a year to the day from his marriage and a little over a month after the birth of his first and only child.
August 1915 promoted Lieutenant. July 196 Promoted to Captain.
He Served in France from 29 March 1915. 
Served at the Battle of the Somme. 
Died at Peronne 17 April 1917.
While leading his company on an attack of Tomboise Farm. 
Buried in Peronne Miliary Cemetery.
25 May 1917 mentioned in despatches.
Not yet three years old, his daughter Gwyneth would never have known her father.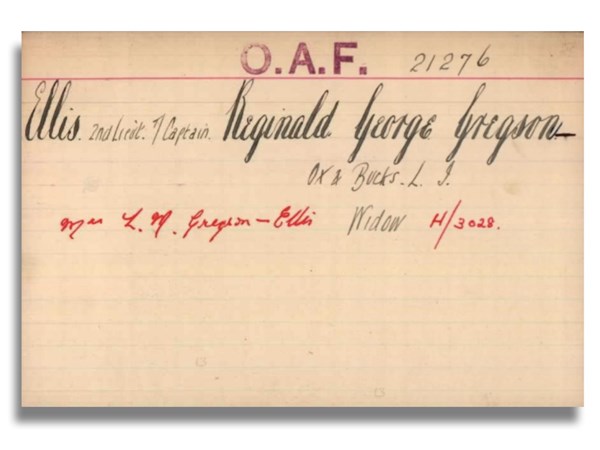 Captain  Reginald George Gregson-Ellis 1st Buckinghamshire (Territorials) Bn The Oxfordshire and Buckinghamshire Light Infantry.
17 April 1917 killed in action
Sources: Du Ruvigny's, WFA Pension Records, English Census Returns 1891, 1901, 1911. South Bucks Standard 25 September 1913.