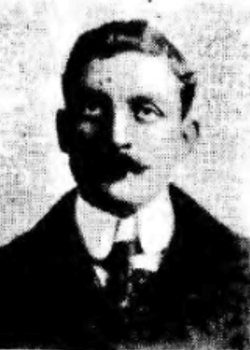 Born Old Kent Road, 19 May 1876
Parents Charles and Emma Paine.Educated in Dulwich. Joined the 22nd Middlesex Volunteers 1894. Attained rank of Sergeant.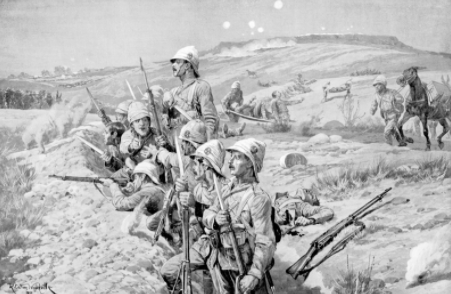 Served in the South African War, 1899-1900. 
Married Harriet Jane of Shepherd's Bush, London 17 September 1901. They had four children: Francis, Charles, Geoffrey and Evelyn.
Joined he was a depot cab driver in 1913 joined the Motor Transport Special Reserve October, 1912.
He was called up August 1914 and promoted to Corporal December 1914. 
He died No.10 Military Hospital, St. Omer from cerebrospinal meningitis.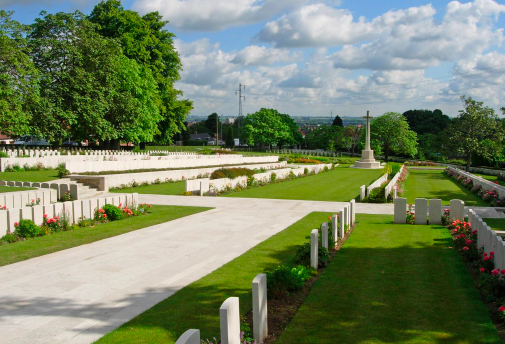 Buried in the Longuenesse Souvenir Cemetery of Remembrance, St.Omer.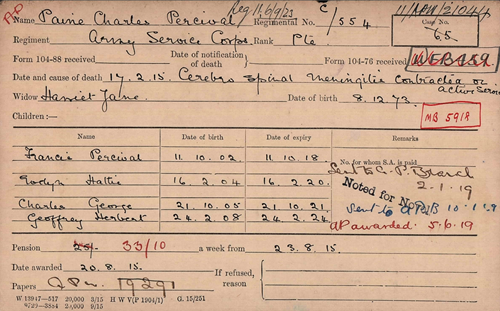 Cpl Charles Percival Paine No.554 Army Service Corps (Motor Transport Section)
17 February 1915
Died of illness contracted on active service
Sources: Du Ruvigny's. 
Sources: England 1911 Census, De Ruvigny's Roll of Honour, WFA Pension Record Cards on Fold3 (Ancestry) accessed FREE as a WFA member, Commonwealth War Graves Commission.