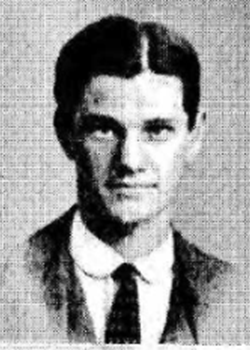 Born Peckham, 24 March 1895
The third child of six of the John Adam Markillie, Mayor of Camberwell in 1908 and an advertising contractor and of Julia Frances Markillie (nee Morris). 
Ernest went to Bellingdon Road Higher Grade School and South London School, Camberwell. He was in the first Rugby team and was a fine swimmer.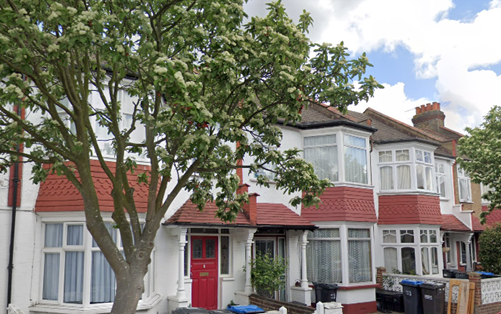 In 1911 age 16 Ernest was living with his five siblings and widowed mother on Dalmeny Rd, Norbury, London SW6 - a 4 roomed house. 
A clerk in the London County and Midland Bank 1913-14. Ernest volunteered and enlisted on the outbreak of war, September 1914. Went to France November 1914. Fixing barbed wire when killed.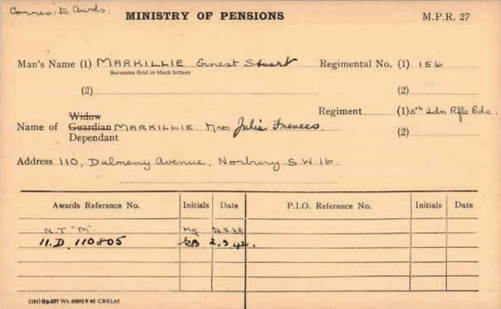 Pte Ernest Stuart Marville, No.156, 5th Bn, London Rifle Brigade. The London Regiment (Territorial Force). His death was reported in the Shoreditch Observer, 5 February 1915. 
KIA 18 Jan 1915.
His older brother Edward was killed in Gallipoli later the same year. 
Research by Jonathan Vernon