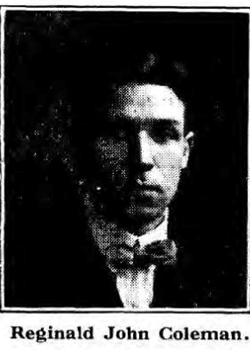 Born Barton Fabic, Leicestershire 29 Jan 1888
Parents William Coleman (an architect and building manager) and Rosena (née Jones) of The Poplars, Broadoak, Gloucestershire.
At the 1891 Census, 3 year old Reginald was at home with his parents and 8 other siblings.
At the 1901 Census, 13 year old Reginald was at home with his parents and 6 of his siblings. 
At the 1911 Census, age 23 years old, Reginald was living on his own at 10 West End Terrace, Winchester.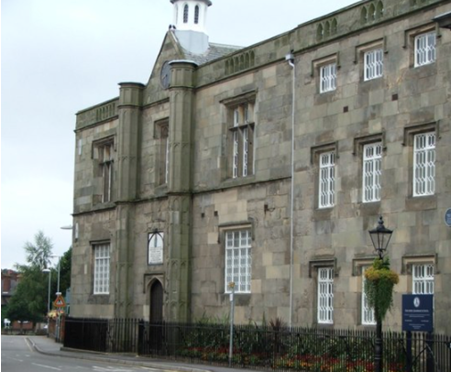 Educated at Market Bosworth Grammar School, a bank clerk for the London County and Westminster Bank (Winchester Branch) 
He enlisted 9 October 1914 in the 23rd Bn The Royal Fusiliers (1st Sportsman's Bn)
Trained at Hornchuch, served in France where he was wounded 13 June 1916 and sent to England on sick leave. On his recoverer he returned to France and joined the 36th MGC. He was killed in action by a shell 19 June 1917 and buried in Arras.
At the time of his death his mother was living in Sydenham. 
L-Cpl Reginald John Coleman 71482 4th Section, 36th Machine Gun Corps
KIA 19 January 1917
Sources: Du Ruvigny's vol.3; Census Returns 1891, 1901, 1911. WFA Pension Records and Ledgers on Fold3.