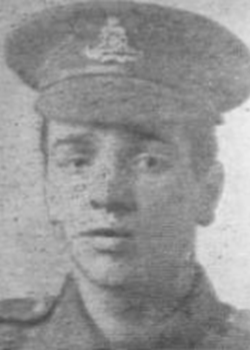 Born in Burnley, Lancashire in 1897.
Henry was a weaver at Queensgate Mill, Burnley prior to enlistment.
He enlisted into the RFA in Blackburn on 22nd October 1915 and, after a year of training in the UK, embarked for service on the Western Front on 19th October 1916.
After seeing action during the latter stage of the Battle of the Somme and during the Battle of Arras, Henry was killed in action by shell fire during the 3rd Battle of Ypres.
He is buried in Vlamertinghe New Military Cemetery, Belgium.
19 October 1917 killed in action
Research by David O'Mara