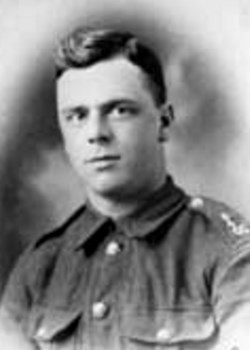 George Fieldhouse was born in Dewsbury in 1895.
His parents were Charles (a foreman at a carpet works) and Elizabeth Fieldhouse.
They lived at 21 Armitage St, Raventhorpe, Dewsbury.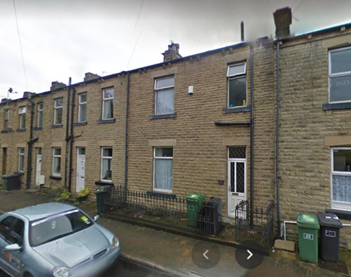 At the 1901 Census George, age 7, was at home with his parents and six siblings: an older brother Herbert and four sisters. Circumstances could not have been easy; their father spent 14 days in prison for debt and died in 1907.
By 1911 Census a further sister had been born and there was also a grandson. The five older children worked in various jobs in a cotton mill, including the 17 year old George who was a card maker. By 1911 the family of nine lived in a three roomed dwelling on George St, Dewsbury.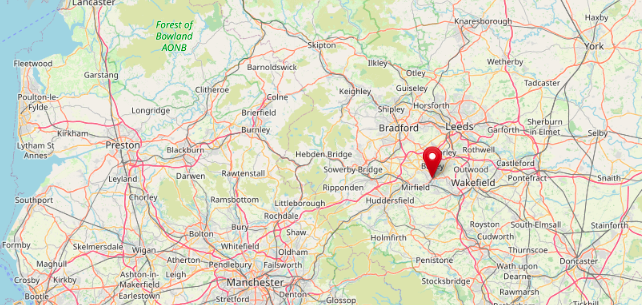 George was working for Critchley, Sharpe and Tetlow in Cleckheaton when in enlisted in February 1916. He was subsequently posted to the 4th Battalion Grenadier Guards in November 1916, later transferring to the 2nd Battalion.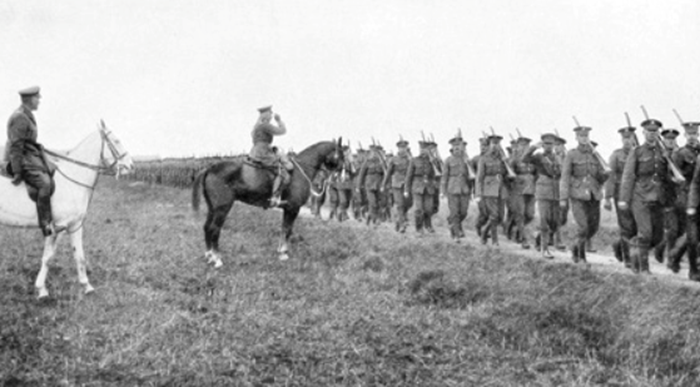 The circumstances surrounding his death are unclear; the battalion had been providing working parties up until 30 August. The battalion's War Diary mentions that three men from the 3rd Battalion Coldstream Guards were killed on the evening of 30 August when a German shell hit the Coldstream battalion's cookers.
The 2nd Grenadier Guards were nearby but suffered no casualties. Later that same evening one man from the 2nd Grenadier Guards was wounded by a shell.
The following day the Grenadiers were relieved and moved back about a mile, where they stayed until 4 September.
In this period, the War Diary reports that just one man was wounded (possibly from bombs dropped by German aircraft, or long range shelling). The battalion moved back to the front line on 5 September. No mention is made of fatal casualties, and the only conclusion is that George was one of the men who were injured. This is to a certain extent confirmed by inspecting Soldiers Died in the Great War which indicates that George was the battalion's first fatal casualty since early August. There is, however, still some area of doubt here as in such circumstances as these (a soldier dying after receiving wounds in the area behind the front line) it would be expected that SDGW would state 'died of wounds' rather than 'killed in action' and that the soldier would likely have a known grave.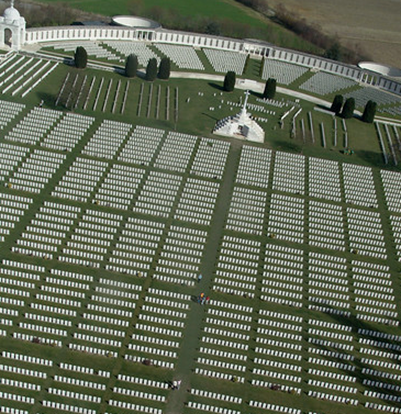 George Fieldhouse was 23 years old when he died on 2 September 1917. He has no known grave and is commemorated on the Tyne Cot Memorial to the Missing.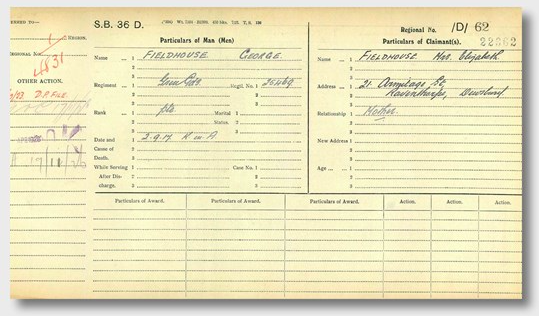 25469 Pte George Fieldhouse, 2nd Battalion, Grenadier Guards
2 September 1917
Died of his wounds 
Older brother Herbert enlisted at some point in 1914. He served for the duration of the war, initially in the Royal Field Artillery and then in the Labour Corps where he was promoted to Corporal. He was discharged 25 April 1919, later married and died 9 November 1965.
Sources: Pension Ledger & Record Cards; 1891, 1901 and 1911 England Census Records, West Yorkshire, England Prison Records 1801 to 1914; 
Research by David Tattersfield, WFA Development Trustee
Further References: 
The Project Gutenberg EBook of 'The Grenadier Guards in the Great War of
1914 - 1918', Vol. II, by Frederick Ponsonby