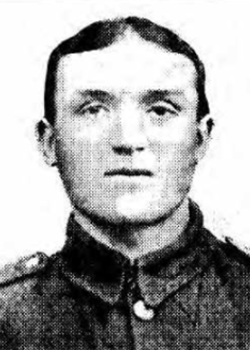 Born Ffynnonbedr, Mydrim, St. Clears 4 December 1891in to a Welsh speaking family. 
Youngest son of Samuel Rees (a farmer in 1901 who died later that year) and Margaret (née Haries) 
Educated Mydrim Council School
Age 19 in 1911 he's working as a miner and living with his cousins (an entirely bilingual family) in Fronheulog, Tycroes, Pantyffynnon. 
He joined the Pembrokeshire Yeomanry in August 1914 and served with the Egyptian Expeditionary Force in Egypt and Palestine from Feb 1916, in the Camel Corps, and later transferred to the Welsh Regiment. 
David Rees was killed in action in the field by a bomb dropped from a hostile aircraft.
He was buried at El Kutshan, Near Victoria, Gaza. 
Pte David John Rees No. 320243 4th Bn The Welsh Regiment 4th (Territorial Bn) The Welsh Regiment.
Died 21 April 1917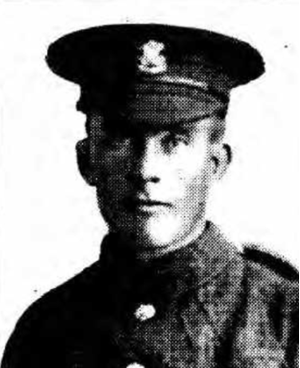 As we can see from the Pension Card in their mother's name, David's brother 201535 Pte Benjamin Simon Rees (born 17 February 1890) was killed in action 4 November 1917. He was a farm labourer before the war. 
Sources: Du Ruvigny's vo.iii, Census Returns, WFA Pension Records on Fold3.