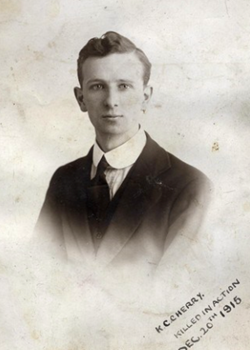 Kenneth Charles Cherry  was born in July 1893, in Blandford, Dorset.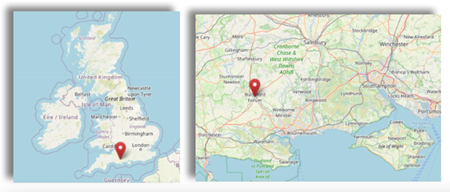 Parents Alfred (a draper and shopkeeper) and Florence (née Sampson).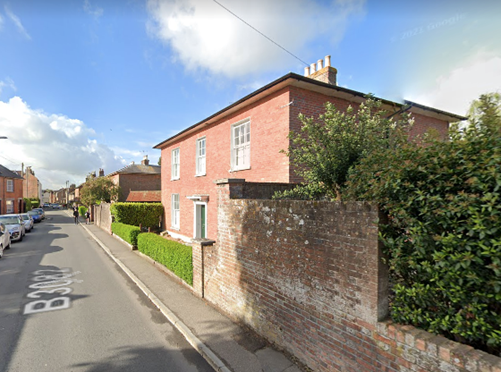 The family lived at 27 White Cliff Mill St, Blandford, Dorset and at the 1901 Census the family consisted of the parents, seven children and two domestic servants.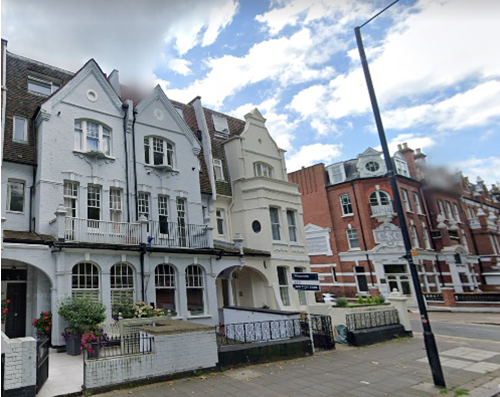 In December 1908 he was working as a Temporary Boy Clerk for the GPO in London and at the 1911 Census was living away from home at 45 New Kings Road, Fulham and had risen to '2nd Division Clerk' by August 1912. He was one of five boarders, at the home of Alfred and Louisa Perry from Somerset - all but one of the boarders where clerks working away from home and from Blandford Forum, one of them being his older brother Arthur. Mary Stansfield was a 50 year old unmarried elementary school teacher. 
Kenneth enlisted in the 15th Battalion (Post Office Rifles) London Regiment. His brothers enlisted in the Dorset Regiment and all in due course gained commissions. 
He was killed 21 December 1915.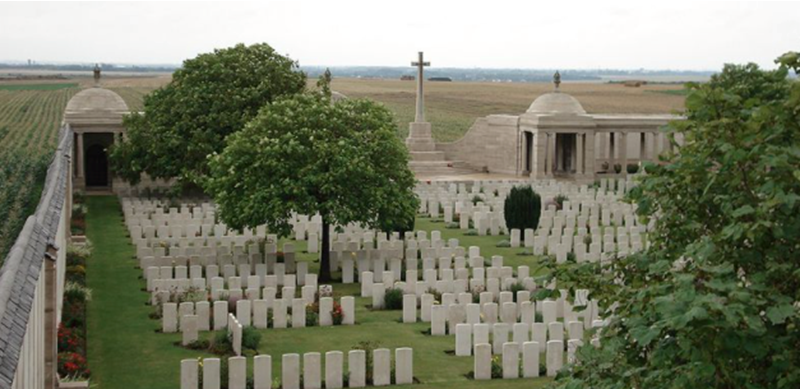 Kenneth Charles Cherry is buried in the Loos Memorial at Dud Corner Cemetery, Pas de Calais.  
Older brother Alfred Cherry, with whom Kenneth was a boarder in London in 1911, enlisted in January 1915, gained a commission nad in just two years rose to Acting Captain of the Dorset Regiment. He was killed in action on 4 April 1917 and is buried in Wancourt British Cemetery.
Older brother Leslie Cherry also served in the Great War, enlisting as a private, he gained a commissioned with the Ox & Bucks then transferred to the Dorset Regiment. He survived the war, married in 1926 and died in 1968. 
Younger brother Philip Cherry served as an officer in the Machine Gun Corps, survived, married and died in 1973. 
Older brother Henry Cherry had emigrated to New Zealand. It is unsure if he served in the Great War. In 1923 he was joined in New Zealand with his parents who were visiting, and younger sister Sybil who had just married Dudley Gill, a government  veterinary inspector posted to New Zealand. 
Sources: 1891, 1901, 1911 England Census, Medal Index Card, Find a Grave.