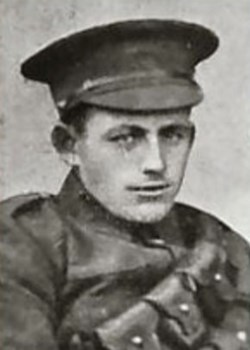 Born in 1893 Conderton, Worcestrershire
One of five boys, his father, Frank Baldwyn originally from Aberdeen, ran a market gardening business with his wife Florence out of Fleet Farm, Finchampstead. 
At the outbreak of war in 1914 Frederick was living on the arm and working as a labourer and bricklayer.
Fred enlisted at Salisbury in September 1914.
Sent overseas on 18 March 1915, he travelled to Mesopotamia, joining up with his battalion en route from India.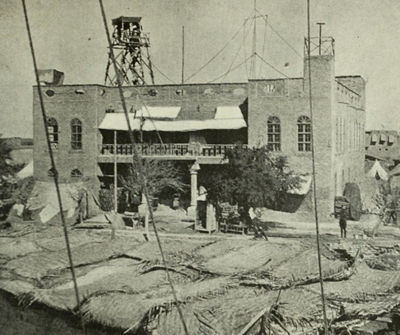 Frederick was killed in action near Kut al Amara on 21 January 1916. He was single. He has no known grave and he is now commemorated on the Basra Memorial.
Brothers in Arms
Frederick's older brother Arthur (born 1891) was killed on 26 September 1917 and is buried in the Lijssenthoek Military Cemetery, Poperinge while Harry (born 1888) had emigrated to Australia in 1913.
His youngest brother Harold (born 1899) joined the navy age 15 in May 1914 survived the war.
There was a fourth brother William (born 1897) who survived the war and emigrated to Australia in 1927.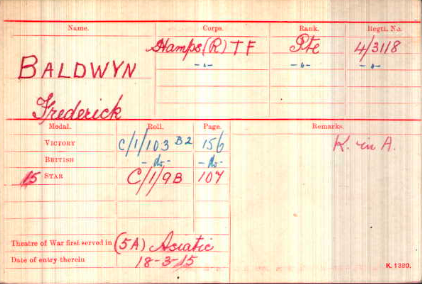 3118 Pte Frederick C Baldwyn, 1/4th Bn Hampshire Regt.
KIA 21 January 1916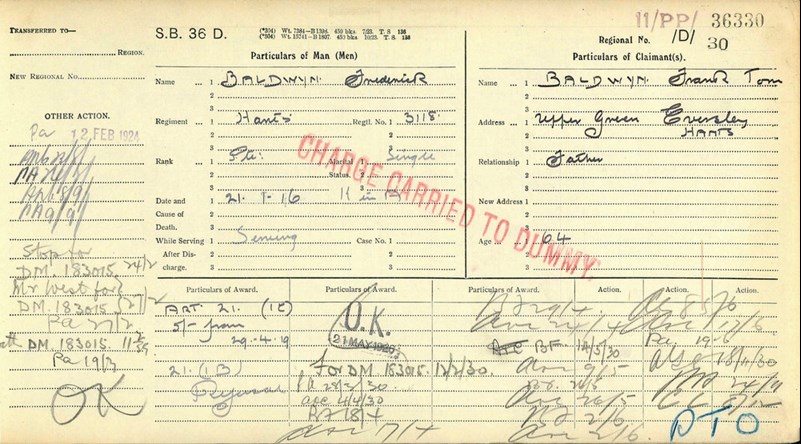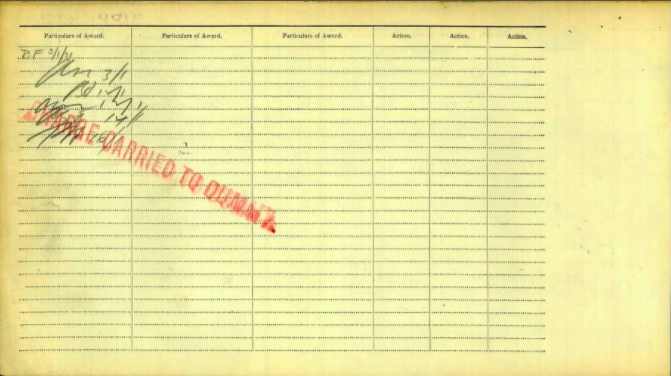 Initial research by David O'Mara, further researched revealed through the Pension Record that enabled identity of the family.
Sources:  WFA Pension records on Fold3 by Ancestry, UK Soldiers Died in the Great War, Uk British Army World War I Medal Records, English Census 1911.