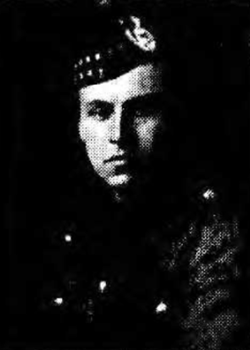 Lewis Neil Griffith Ramsay was born 2 February 1890 in Aberdeen
Parents Sir William Mitchell Ramsay, Professor of Classical Archaeology in Oxford and Lady Ramsay, Agnes Dick (née Marshall). Older siblings Agnes, Andrew, Mary and Helena. The family lived at 41 Braid Avenue, Edinburgh.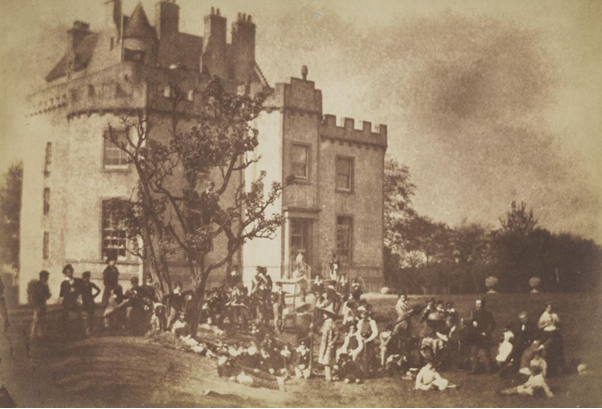 He was educated at Merchiston Castle School, Edinburgh; Aberdeen University and Christ's College, Cambridge; and Imperial College of Science where he had started work at the outbreak of war.
He ran long distance and swam for the Aberdeen University and played hockey in the town.  
An academic, receiving a special distinction for his Botany M.A., he was well travelled and had his own collections of mammals, insects and botanical specimens, particularly from Asia Minor. He was working on a scientific analysis of a group of marine worms before the war. He played the Highland pipes well, and was remembered by the Aberdeen Pipers Society.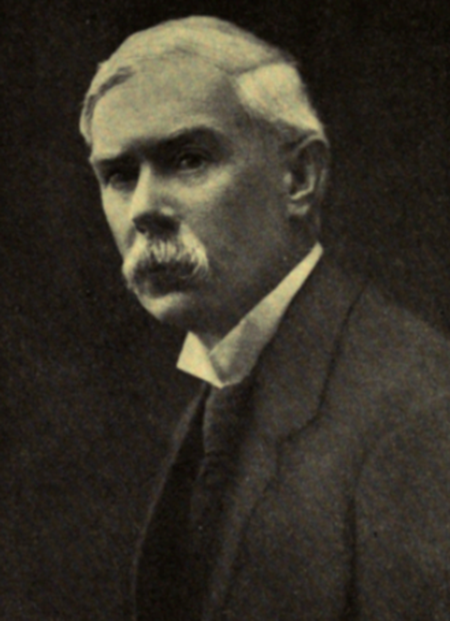 He held a Carnegie Scholarship and before the war had been assistant in Zoology at Aberdeen University, a Beit Research Fellow, working with Professor J. Arthur Thomson.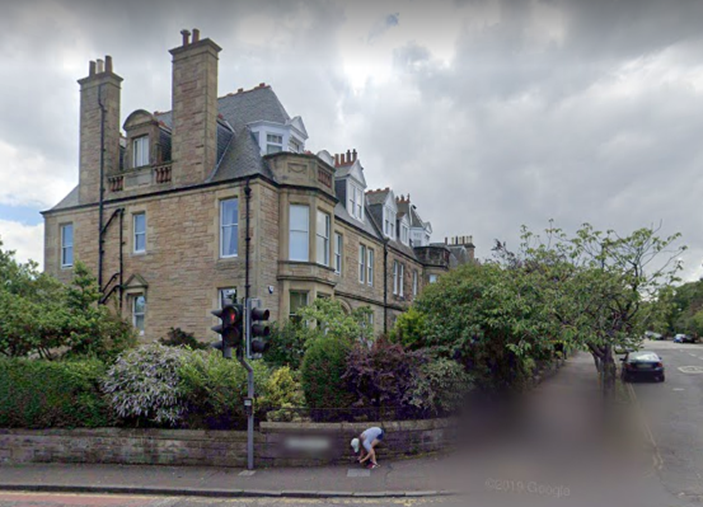 Lewis was engaged just before the war to Miss V. Grace Ferguson. At the time the family lived on Braid Avenue, Edinburgh. 
He applied for a commission 11 August 1914. He was given a commission early in December 1914 and travelled to France soon after. 
Lewis took part in the Battle of Neuve Chapelle.
On 21 March 1915, while in the front line, a shell destroyed part of the front line trench. Alerted to this he was quick to attend the wounded and to direct the repair of the trench. It was while doing this, adding sandbags to the parapet, the he was shot through the head by a sniper. He was 25 years of age. 
2nd Lieut. Lewis Neil Griffith Ramsay 3rd (Special Reserve) attd. 2nd Bn Gordon Highlanders.
21 March 1915 
Sources: Du Ruvigny's, Lives of the First World War, Edinburgh Evening News 24 March 1915, Aberdeen Evening News 24 March 1915, Dundee Courier 25 March 1915. 
Images: Photograph of Merchiston Castle School by Robert Adamson.