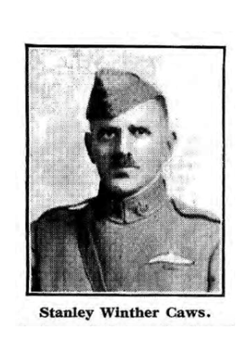 Stanley Caws was born 22 March 1879 St Catherine's, Sea View, Isle of White
Son of Douglas (a land agent) and Harriet (née Handley) 
At the 1881 Census the 2 year old Stanley was at home with his parents and sisters: Dora (6), Hilda (4).  
Ten years later in 1891 he also had a younger sister, Constance (3).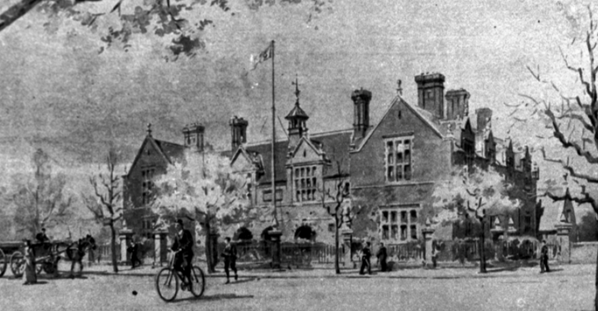 Stanley was educated at Portsmouth Grammar School and Christ's College, Blacksmith.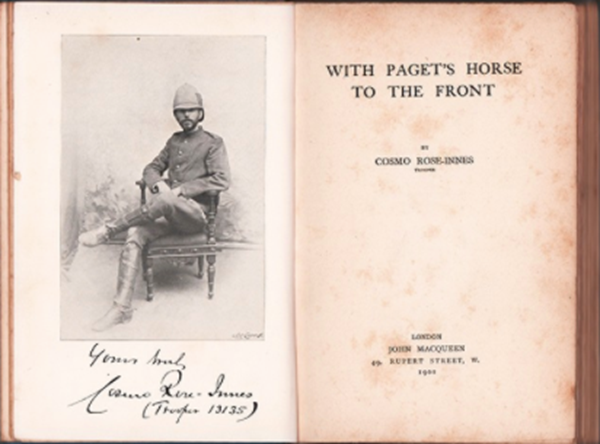 He served in the South African War from 23 January 1901 to 18 August 1902 as a Trooper in Paget's Horse and then went to Canada.
When the European War (sic) broke out he was on an expedition prospecting in North-West Canada. 
35 years old, pushing 6ft and tattooed, according to his Attestation Papers, he enlisted 18 September 1914 in Valcartier, Quebec and joined and was appointed A sergeant in the 1st Canadian Contingent for England.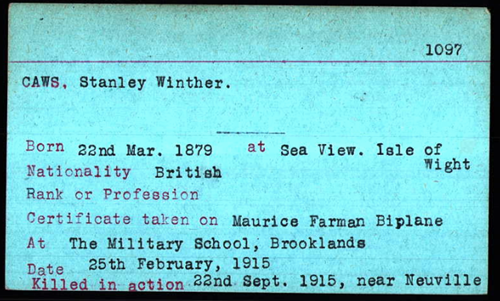 25 February 1915 he gained his flying certification at the Military School, Brooklands. He was gazetted 2nd Lieut. to the Royal Flying Corps.
He was killed in France 21 September 1915 while fighting several hostile aeroplanes at 11,000 feet above the German Lines. 
He was buried at Venay, near Lens, France. 
Lieut. Stanley Winther Caws, Royal Flying Corps
21 September 1915
Sources: De Ruvigny's Vo.II. 1881, England Census; Canada, World War I Attestation Papers; South African War Land Grants; World War I CEF Personnel Files;