Albert Troughton was born 1891 Foleshill, West Midlands, England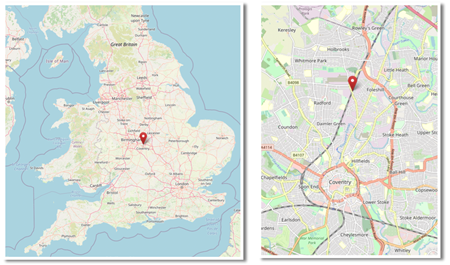 Albert was the son of Nathaniel Troughton (a coal miner) and Ann Elizabeth (née Warner) 
At the 1901 Census that family lived at 59 Eden Street, Coventry
At the time of the 1911 Census (and of their son's death) Nathaniel, Ann and other members of the family lived at 14 Ash Grove, Stoney Station Road, Coventry. Albert was one of three boys and three girls. 
Pte Albert Troughton of the 1st Royal Welsh Fusiliers was executed at 7 am on 22 April 1915.
'This is a bad case' Haig wrote on the 13th; 'I can see no extenuating circumstances in this case' wrote Rawlinson two days earlier. (3)
Albert had gone out to France with the 7th Division on 7 October 1914 and his 'character ... from a fighting point of view' was said to have been 'good'. This would seem to be a very generous assessment, as Troughton could have seen very little action indeed. Atkinson's history of the 7th Division, for example, shows this. Nevertheless Troughton was slightly wounded, though there is confusion about when.
Albert Troughton was prosecuted at his court martial by 2nd Lt J.B. Savage of his own regiment, and it was said that he deserted on either 18 or 19 October 1914 (days of very heavy fighting) from the area of Zonnebeke. He was finally arrested several months later in Boulogne (on 30 May 1915). In his defence, however, Troughton said that at Zonnebeke on or about 23 October he was slightly wounded on the wrist. Coming out of the trenches he had been told that his brother had been killed. 'This seemed to leave me quite silly. I wandered about France and I did not know where I was going.' From the trial record it seems reasonable to assume that Troughton gave evidence on oath, and so could have been cross examined. There is nothing to say he was. Savage might have questioned him on this, but if he did no record was made of it.
Had Albert a bad record? It was impossible to say as 'His original Field Conduct Sheet has been lost - The accused states he had three years in 1/- R.W. Fus in November.'
10853 Pte Albert Troughton 1st Battalion Royal Welsh Fusiliers.
Pte Albert Troughton is commemorated at the National Memorial Arboretum
He is buried in Estaires Communal Cemetery, France.
Younger brother James Troughton  (born 1894) enlisted 1st September 1914 and served for over 5 1/2 years until demobilisation 31 March 1920. He was wounded twice in late 1917, gassed and awarded the Military Medal on 12 December 1917.
Further Reading : Sentenced to Death 
Sources: England Census 1901, 1911; Sentenced to Death. The Public Record Office Court Martial Files.  UK and Ireland, Find a Grave Index; UK, Army Register of Soldier's Effects 1901-1929; WO 71413