Born Egremont, Wallasey, 1 September 1890
Parents Samuel Boyd (a book keeper for a shopping company in 1891, later an accountant) and Emma Boyd (nee Ker). In 1891, at 8 months old, at home with his parents, two older sisters Lillian and Mildred and a live in domestic servant. In 1911, his sisters are working as stenographers and Percy is a sugar refiner's clerk, younger brother Gerald was at school. They lived at 19 Hale Road, Liscard, Cheshire, an 8 roomed property.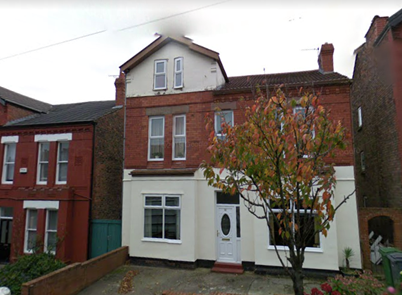 Educated at Liscard High School, Percy had been a keen footballer being a member of the Liscard Old Boys', Brompton and other clubs. He had won the mile handicap at his school annual sports. 
Percy joined the Army on the outbreak of war in August 1914. A tall Percy Boyd, 5ft 10in on attestation, enlisted a month before his 24th birthday in early August 1914.  (His medical on his Short Service Attestation Record is dated 5th August) 
In 1914 Percy had been a clerk at Henry Yate & Sons living at home. 
After a short period of training Percy arrived in France 1 November 1914.
Percy died from shell wounds to his back received in action at Locre, Flanders 11 January 1915. He had been out the night before putting barbed wire in front of the trenches.  He died in hospital, No.7 Field Ambulance, Loore.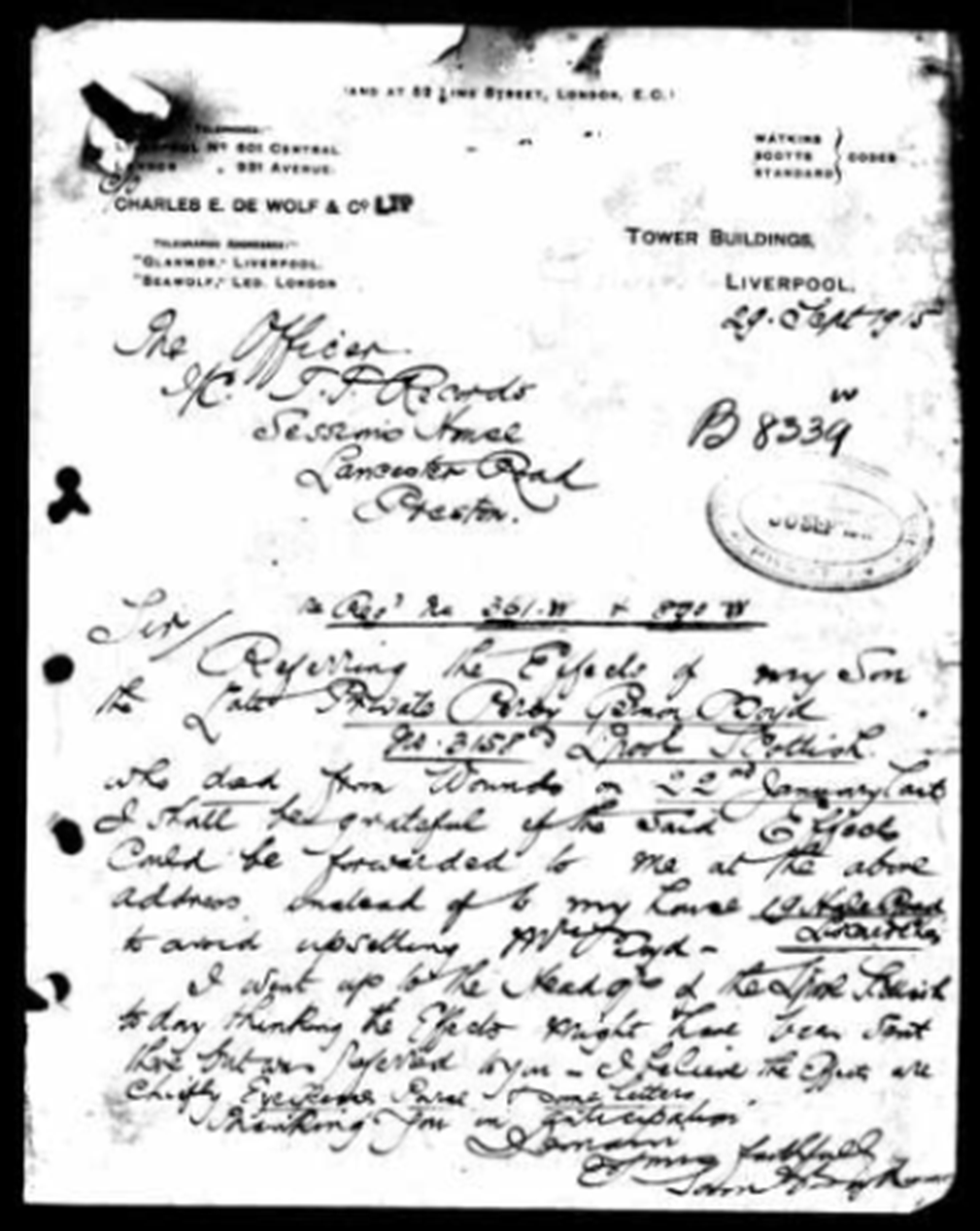 After his death his father wrote the the regiment from his work address asking for his son's personal effects to be sent there rather than to their home address to avoid 'upsetting Mrs Boyd'. On 30 September 1915, he received: Army Form B-103, an Identity disc, a pair of eyeglasses, a purse and 1 letter.
Sources: English Census Returns, Google Street View (2008).