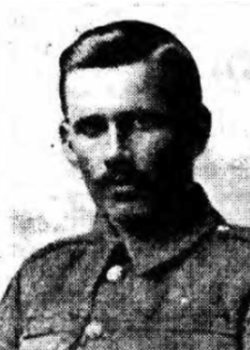 Born 1 December 1990 Edinburgh
Third son of Peter Aitken and Jessie (née Russell) of Bellencrieth Nursery, Bathgate. 
Employed at the Bathgate Post Office
Enlisted March 1916
One of nine children, of whom one (George) died in childhood, age 2. 
John Aitken (Born 1897) South Staffordshire Regimen Enlisted May 1915, Served with The Royal Scots,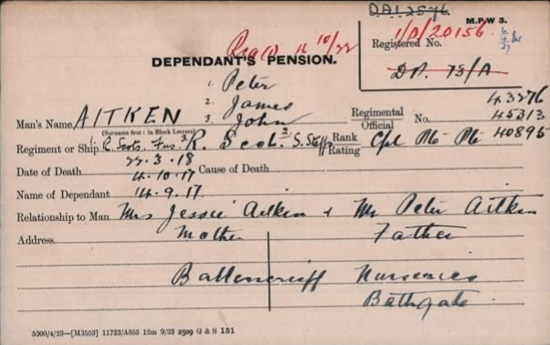 The Pension Card shows the dates when Jessica Aitken's three sons died, starting with oldest John (14 September 1917) followed by James (4 October 1917) and then Peter (22 March 1918)
Acting Corporal Peter Aitken No.43276 7th (Service) Bn The Royal Scots Fusiliers
KIA near Vaulx 22 March 1918.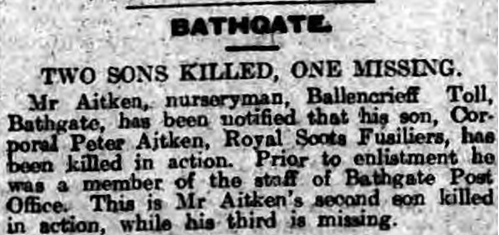 22 March 1918
Source: De Ruvigny's Vol. IV p.2; West Lothian Courier, 24 April 1918; Midlothian Advertiser, 5 April 1918; Linlithgow Gazette, 5 April 1918.  1901 Scotland Census.