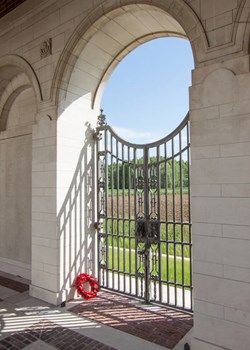 Born in Chester
Albert was working at the age of 12, his mother a widow, Albert gave up making leather goods to join the army in 1911.
By the outbreak of war he was a Lance Corporal with the 1st Battalion Gloucestershire Regiment. 
A laundry washer, his mother Annie Georgina, received a small pension after her son's death. 
LCpl Albert H R Townsend died during the Battle of Ypres on 23 December 1914 and is remembered on the memorial at Le Touret.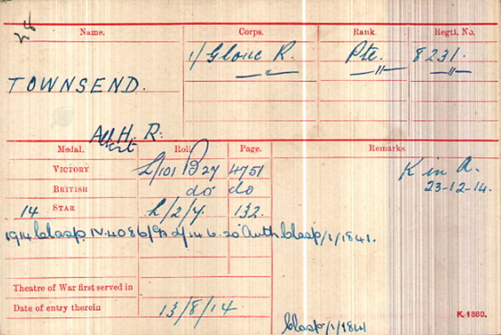 8231 LCpl Albert Henry Reed Townsend, 1st Battalion, Gloucestershire Regiment
23 December 1914