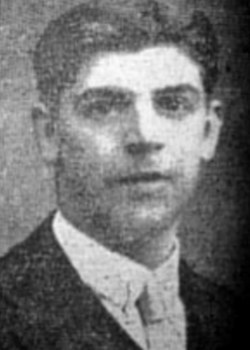 Thomas Jackson was born 22 January 1886 in Sandygate Mill, Burnley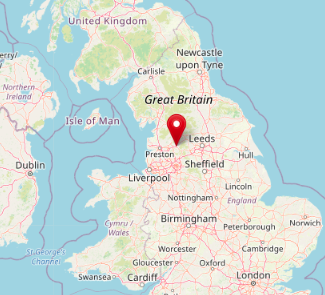 He lived at 88 Nairne Street and was connected with Mitre St Sunday School, he was, for a time, a regular player for their football team (where he played full-back). He was a weaver.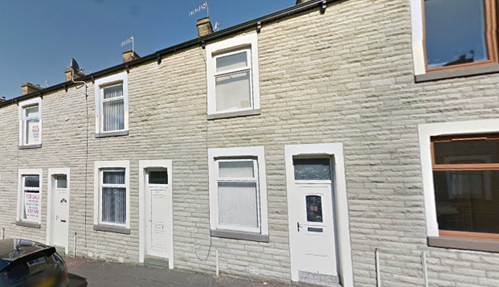 Thomas was conscripted into the army in June 1916 and sent to join the 6th Bn King's Own in Mesopotamia in October 1916. He was involved in various actions in Mesopotamia, and he was amongst the first troops to enter Baghdad on 11 March 1917.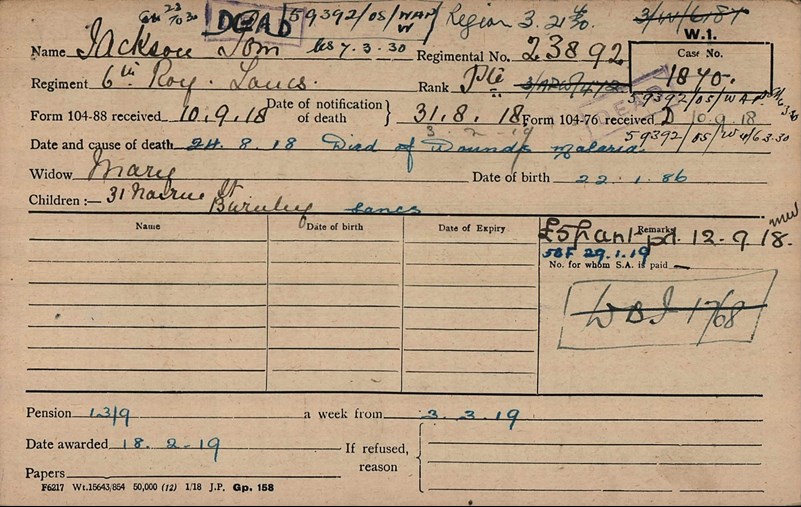 Thomas was looking forward to a month's leave in India when he died of malaria on 24 August 1918. He is now commemorated on the Tehran Memorial, Iran.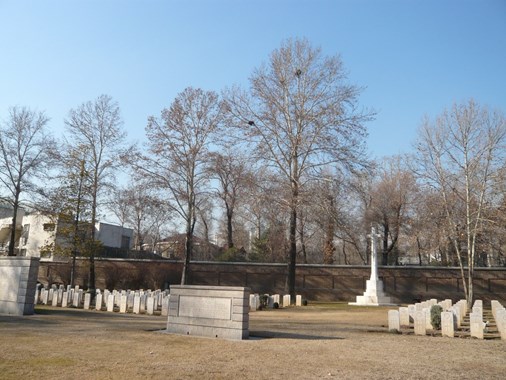 Pte Thomas Jackson, 6th Bn King's Own
24 August 1918 died of malaria.
Research by David O'Mara