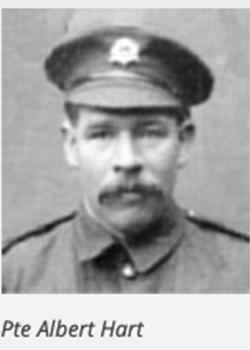 Born and residing in Studham
Albert enlisted in Hertford. Initially enlisting into the 4th Battalion, he was later transferred to the 1st before finally being transferred once more to the 6th.
A seasoned soldier by the time of his death, Albert had served in France from 27 April 1915 and had been wounded at least once.
He was killed in action by shellfire whilst manning trenches in the southern Ypres Salient on 24 July 1917. Albert is now buried in Cabin Hill Cemetery, Belgium.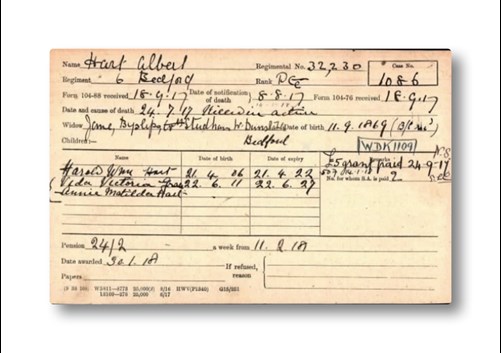 Albert was married to Jane and had two children, Harold, 10 at the time of his father's death and Vida, age 5. 
32230 Pte Albert Hart, 6th Bn Bedfordshire Regt.
24 July 1917 killed in action
Research by David O'Mara.