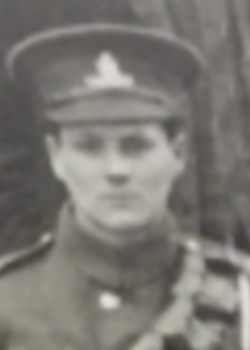 He married May Hircock and they lived in Uppingham, Rutland.
Cecil was born in September 1891 in Market Harborough, Leicestershire his father, Joel was a butcher. After leaving school Cecil joined the business as an assistant. Cecil had two youunger sisters and two younger brothers.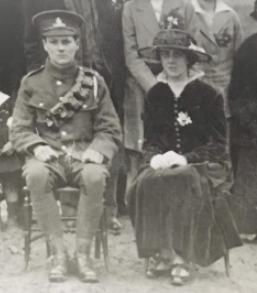 In December 1916 he married 28 year old May Swingler Hircock.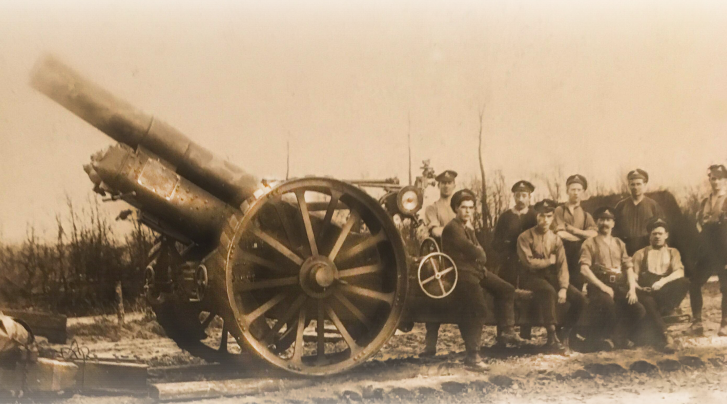 Cecil joined the 152nd Brigade, Royal Field Artillery in November 1918 after the signing of the Armistice. He joined the British Army of the Rhine (BAOR). In the above photograph he is standing on the far right.
On 25 April 1919 Cecil died of 'disease'. 
He is buried in Cologne Southern Cemetery, Kölner Stadtkreis, Nordrhein-Westfalen, Germany.
His wife May remarried in 1924.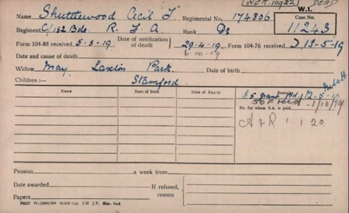 Cecil Thomas Shuttleworth Royal Field Artillery
25 April 1919
Research by Tina Hayes for Laxton Village Heroes