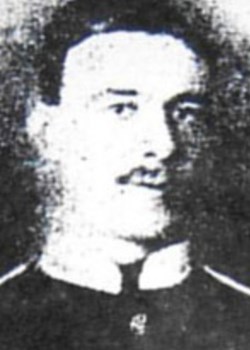 Lewis Thymes was born in Chipping Norton, Oxfordshire in 31 March 1885.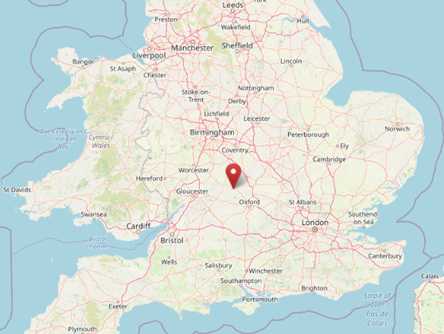 The son of Edwin (an agricultural labourer) and Elisa and one of their three children. 
Lewis was working as an agricultural labourer at the time of his initial enlistment. He joined the army in July 1904 and, with the 2nd Bn Gloucestershire Regiment, served in England and Malta until transferring to the 1st Battalion in 1910 (and remaining in England).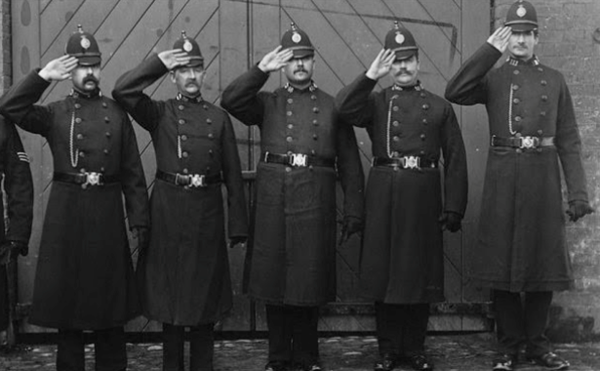 In August 1911, Lewis was discharged to the reserve and, after a short employment with the Chipping Norton Gas Company, enlisted into the Police as a constable in the Oxfordshire Constabulary.
At the end of June 1914 Lewis married Ellen Sale. 
After serving within the Bullingdon and Ploughley Divisions between 1912 and 1914. With the outbreak of war in August 1914 he was recalled back to military service, rejoined the 1st Bn Gloucesters, and landed at Le Havre on 27 August 1914.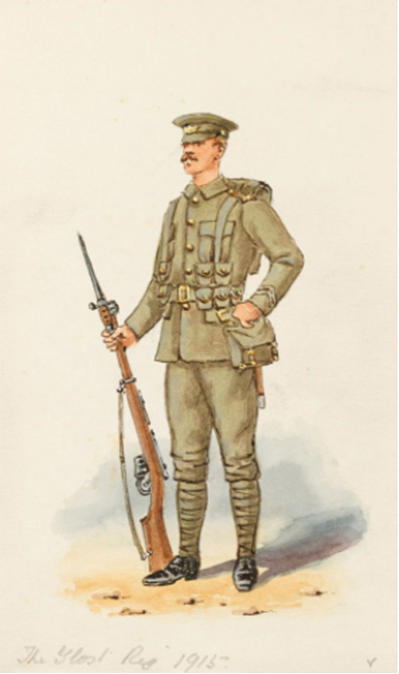 A participant in the Battle of the Aisne and the 1st Battle of Ypres, Lewis was severely wounded in action at Givenchy on 20 December 1914 and evacuated to the rear.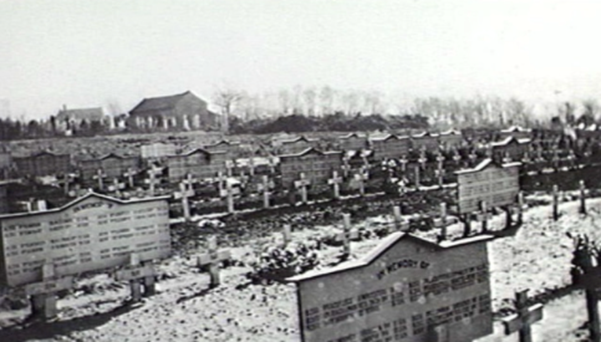 Lewis and is now buried in Boulogne Eastern Cemetery, Pas-de-Calais.
The Pension Card (below) tells us more than is revealed in the newspapers of the time - clearly his wife was expecting their first child when Lewis was killed, the son (Edwin Lewis Harry) was born four months later, in April 1915.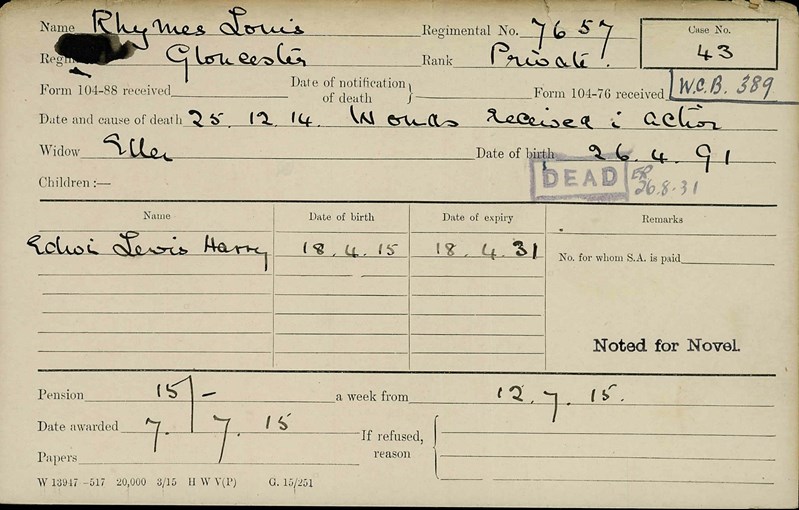 Pte Lewis Rhymes died of wounds in hospital at Boulogne on Christmas Day 1914
25 December 1914 died of his wounds
Research by Jonathan Vernon
Sources: The Western Front Association Pension Ledgers and Cards on Fold3 by Ancestry, The 1891, 1901 and 1911 Census Return for England.