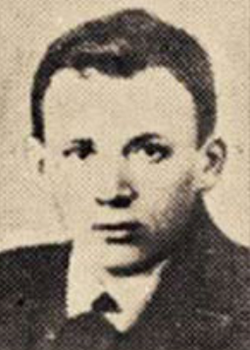 Charles was born at Bradley, Yorkshire in 1896. 
At the 1911 Census the family were living at 49 St John St, Silsden, nr Keighley, Yorkshire.
He enlisted on 2nd March 1916 and called up for service on 1 February 1917. He spent two months in the Home Reserve.
According to his Medical History he was 5ft 6 inches tall and weighed 127lbs. His level of fitness was considered 'good'.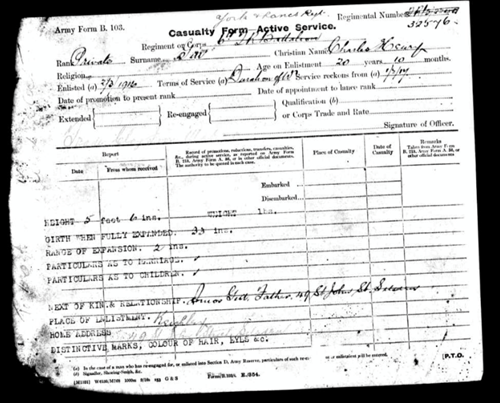 Charles was drafted to France with the 8/Y&L on 26 April 1917 and arrived in Etaples on 27 April. On 13 May transferred to the Yorks & Lancs. Less than two weeks later he was killed in action in the Ypres Salient on 25 May 1917. He is buried in Railway Dugouts Burial Ground, Zillebeke, West Flanders.
He had served 83 days at home and 31 days in France.
He left behind his mother and father, Amos and Annie, and brothers Victor and Frank. Five months after being informed of his death his father wrote asking if the following missing articles had been found: a watch, a purse containing three compartments and several new handkerchiefs.
25 May 1917
Research by David O'Mara with additional research by Jonathan Vernon