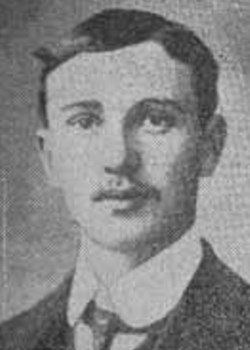 Charles Dixon was born in Burnley, Lancs in 1888.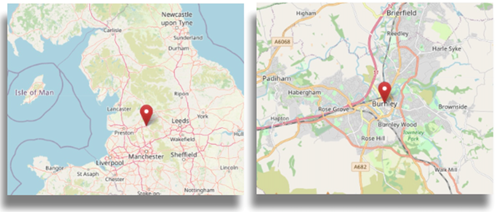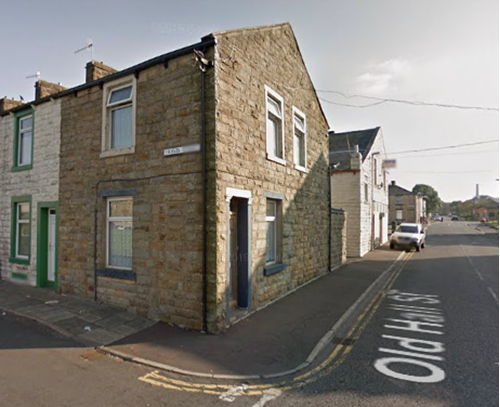 Charles originally joined the Army in early 1904 and was a reservist still living in the town (37 Old Hall Street) at the time of his re-enlistment in Preston in August 1914.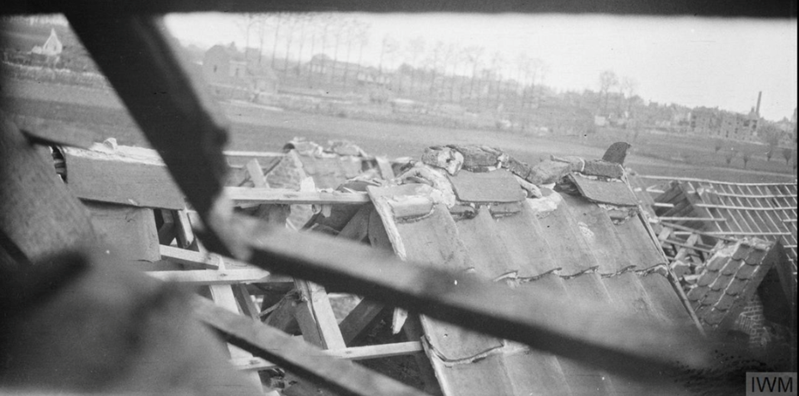 Arriving in France (Le Havre) with the 1st Battalion on 22nd August 1914, he took part in the Battles of Le Cateau, the Marne and the Aisne before falling in action near Le Gheer, Belgium on 25 October 1914.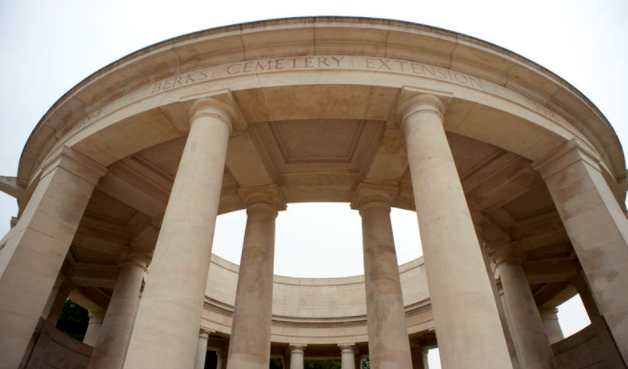 Charles has no known grave and is commemorated on the Ploegsteert memorial.
From his Pension Card we can confirm his date of birth 21 October 1888 and marriage to Florence Mary. They had four children: Florence, Phyllis and Charles born in 1910, 1911 and 1913. Betty Dixon, their fourth child, was born in 1914 or 1915. 
This detail helps us distinguish between many different Charles Dixons, including several married to someone called Florence. This in turn produces a positive identification of their 1911 Census return by searching for 'Florence Mary Dixon' (born Macclesfield). In this return their daughter Florrie was 12 months old and Charles (born in Burnley) worked as a 'letter carrier' for the GPO and lived a 1 Law Street, Accrington.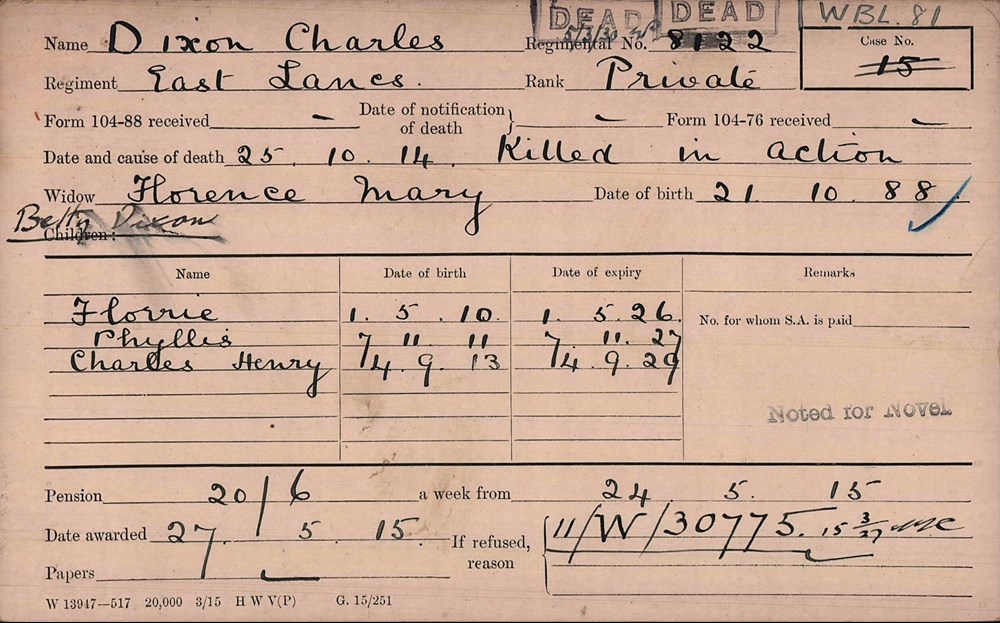 8122 Pte Charles Dixon, 1st Bn East Lancashire Regiment
25 October 1914
Research by David O'Mara