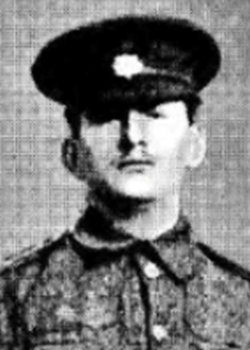 Simeon Sharratt was born in Nuneaton, Warwickshire on 21 September 1894

Simeon was the son of Simeon (a felt hat maker) and Elizabeth Ann and they lived at 1 High Fields Road, Hinckley, Leicestershire. Simeon was one of six children. 
At the 1901 Census he was at home with his parents and three siblings Elizabeth (10), Herbert (8) and William (1). At the 1911 Census he was at home, 47 John Street, Nuneaton with parents and five siblings Elizabeth (20) - a soft felt hat maker, Herbert (18) - also a soft felt hat maker and younger siblings William (11), Ruth (5) and Lilly (2). 
William went to school in Nuneaton and to the Hinckley Church School.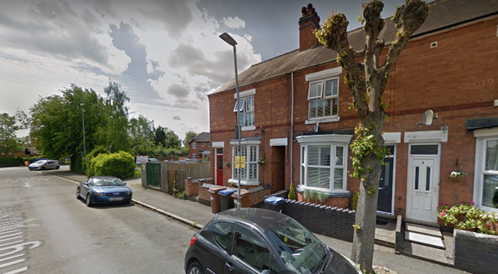 He was a gardener from age 14 and before the war. 
He enlisted 3 September 1914 and trained at Caterham. He went to France 22 December 1914. He was wounded in action, shot by a sniper through the wrist and stomach, near La Bassée 24 January 1915 and died from his wounds on the 26th.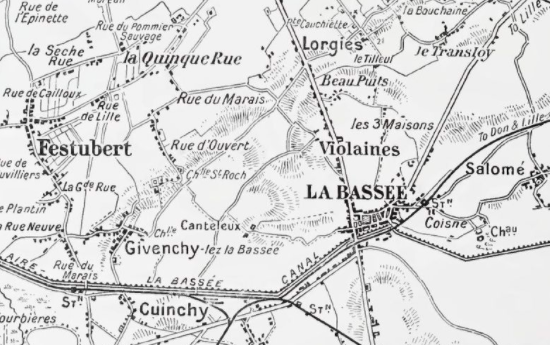 He is buried at Bethune Town Cemetery, Bethune.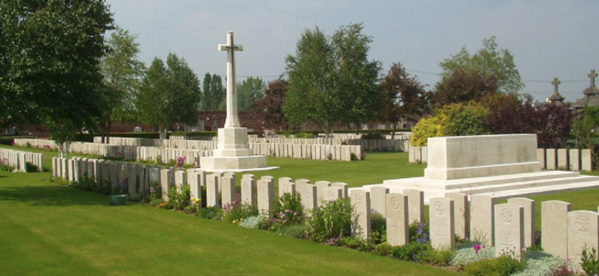 Brother Herbert (11333) had enlisted with the Coldstream Guards two days  before his younger brother Simeon on 1 September 1914. They both went to France 22 December that year. Herbert went on to be awarded the Military Medal. In March 1918 Herbert was wounded; he survived the war and was demobbed 25 February 1919.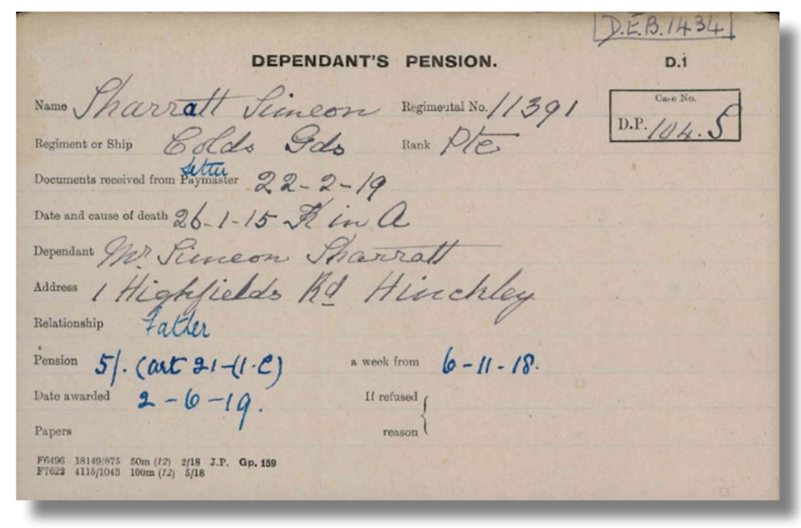 11391 Pte Simeon Sharratt No. 3 Coy 1st Bn Coldstream Guards
26 January 1915
Research by Jonathan Vernon
Sources include: UK, De Ruvigny's Roll of Honour, 1914-1919; Google Street Maps, CWGC; UK, World War I Pension Ledgers and Index Cards, 1914-1923.