Born Tottenham, London 14 July 1885
Son of James (a gold jeweller and journeyman) and Emily (née Ward).
Educated at Page Green School.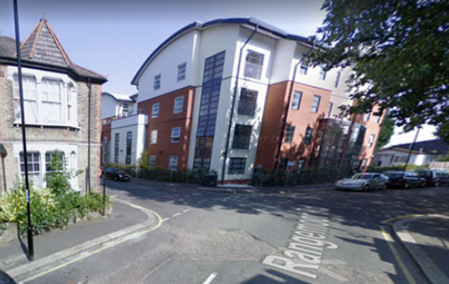 Age 15 at the 1901 Census James was at home (16 Rangemoor Road, Tottenham Park) with his parents and two younger siblings, brothers William (13) and Frederick (11). He was a bricklayer by then while his 13 year old younger brother William was working as an errand boy. His brother William died in 1904. 
Age 25 at the 1911 Census, James was living at home with his parents and brother Frederick (21) at 35 Antill Rd, South Tottenham - a six roomed house.  Frederick was working as a furniture porter and later became a 'motor driver'. 
James married Mary Ann Brown in Poole, Dorset 4 August 1915. They had a daughter, Emilie Nellie Croucher, born 20 April 1916. 
Come the war James enlisted 4 August 1916. He served with the Expeditionary Force in France and Flanders from the following November. 
He died in East Dulwich Military Hospital from wounds received in the action at Arras.
His younger brother Frederick enlisted in the Army Service Corps Motor Transport division in October 1915 and was demobbed when serving in Germany in May 1919.  
Pte James F Croucher 13927 7th (Service) Bn, The Royal Sussex Regiment
James Croucher is remembered in the First World War Memorial at East Dulwich Military Hospital.
26 June 1917 died of his wounds.
Research by Jonathan Vernon 
Sources: Du Ruvigny's vol.3 ; 1901 England Census, 1911 England Census; Wilkins Family Tree, Google Street View.