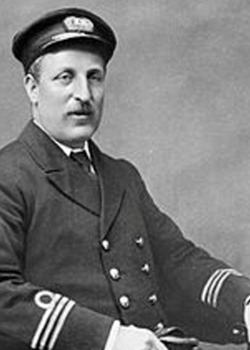 Born 2 December 1872 in Southampton
Father Charles (mariner), mother Ellen. 
Age 20 in 1891 Charles Fryatt was working with the Great Eastern Railway as a seaman, his father as a Chief Officer.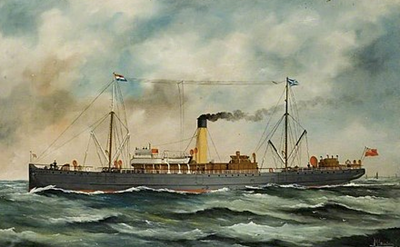 He worked his way up through the grades to Master, first of SS Colchester going to Antwerp, and then the SS Newmarket to Rotterdam. By the time of the 1911 Census he was First Mate on a packet boat. 
On 2 March 1915 the SS Wrexham, under his command, outran a U-boat that chased them across the North Seat to Rotterdam. He was presented with a gold watch by the GER for this act of courage. on 28 March, now the Captain of the SS Brussels, he put his vessel on a collision course with a predatory U-boat which went into an emergency dive. Once again he was presented with a gold watch.
Then, overnight between 22/23 June 1916 while en route to Tilbury from the Hook of Holland he was captured by a whole flottilla of destroyers. While the crew were eventually sent on to a prisoner of war camp, Fryatt was accused of sinking the U-boat he had charged at the year before.
He was shot by firing squad on 27 July 1916.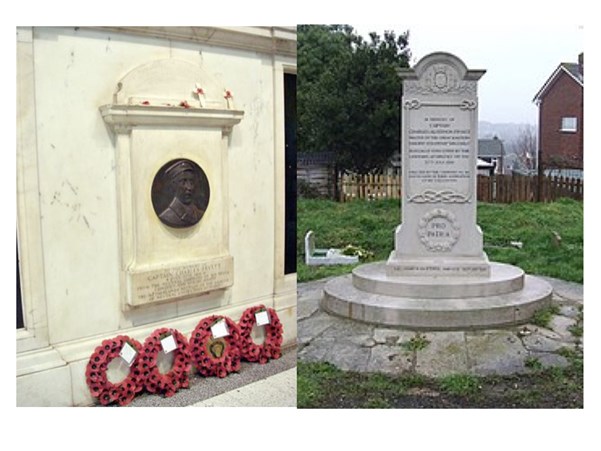 The country were outraged.
After the war, on 7 July 1919, his body was returned to England. After a special service at St Paul's Cathedral his body was returned to Dover and a memorial stone put up in All Saints Church. 
Charles had married Ethel in 1896 and had seven children: six girls and a boy. 
Sources: England Census Returns 1881, 1891,