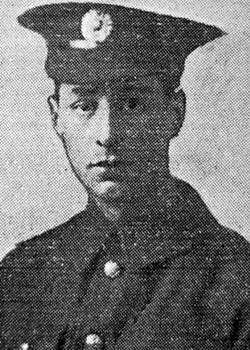 145053 Sapper Joshua J Mitchell Royal Engineers, Training Centre (Newark)
Joshua was born in Ossett 24 December 1895, the youngest son of four surviving children.
He enlisted in Dewsbury, joining the Corps of Royal Engineers, Service No. 145053. He embarked for France in June 1916. It is most likely that he was wounded during the final stages of the Battle of the Somme, the local paper reporting that he received his wounds on 4 November when he was approaching his 21st birthday.
27 November 1916 died of his wounds at St.Luke's Hospital, Halifax.
REFERENCE
(C) Wilson, Ashby and Howe, June 2014 Osset.net (Permission given to reproduce here)