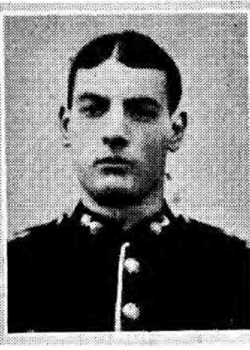 Born Bishop Auckland, 19 August 1882.
Parents Robert Robertson (tobacco spinner) and Annie (née Patton).
At the 1891 Census living with his family on Buckingham Street, Newcastle-on-Tyne. Sisters Margaret and Ann (21 & 18) were working as a tobacco spinner and cigar maker. Older Brother David (15) was working as a marble polisher.
Robert (8) and older sister Jessie  (11) were at school. There was also 1 year old Helen.
Educated at St. Mary's, Newcastle-on-Tyne. His mother, widowed. David (24) working as a labourer. 
1901 Robert was serving in South Africa. Only brother David, and sister Helen were at home with their mother.  
By 1911 Robert (27) is single and working as a labourer. There are only 3 of them from the family at home, Ann (61), and Helen, now 21 and working as a machinist, with a boarder, cartman.
First enlisted 1900. Served for 12 years, including the latter part of the South African War, 1901-02.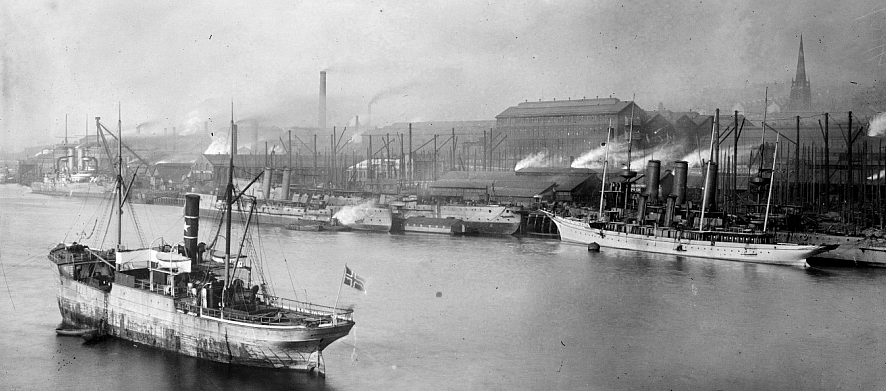 Returning to work before 1911 at the Elswick Shipyard of Armstrong, Whitworth & Co.
With the outbreak of War in August 1914 Robert re-enlisted in the 5th Northumberland Fusiliers and went to France Jan 1915. He was killed in action 28 Feb 1915 at Ypres and is buried there.
His brother, Driver 134751 David Robertson (born 1876) served with the 527th How Baty, Royal Field Artillery.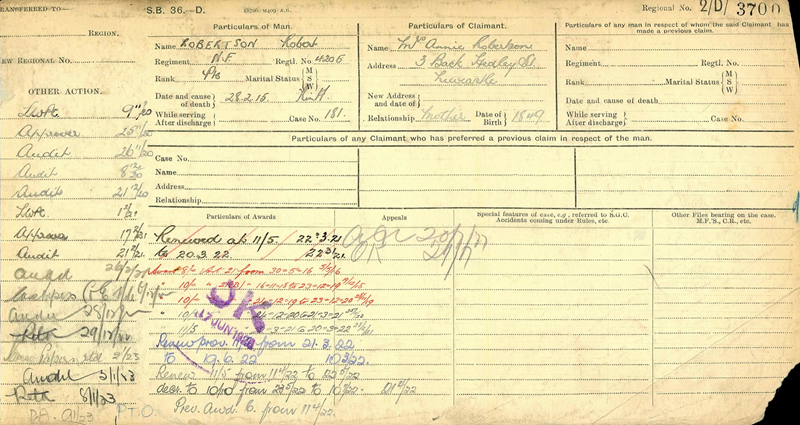 28 February 1915 : Robert Robertson 4205 1str Bn Northumberland Fusiliers
Sources: De Ruvigny's, Ancestry Census & Electoral Rolls & UK Absent Voter Lists.