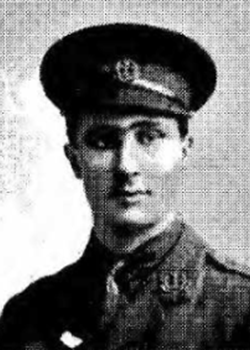 John Mullins was born in Croydon, London 6 March 1892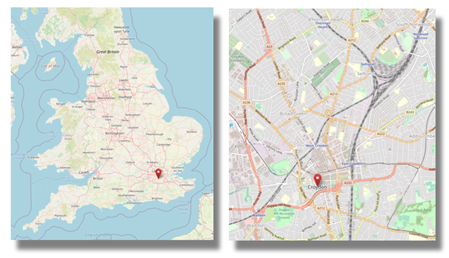 His parents were E. Roscoe Mullins (sculptor) and Alice (née Felton) of West Heath Avenue, Hampstead.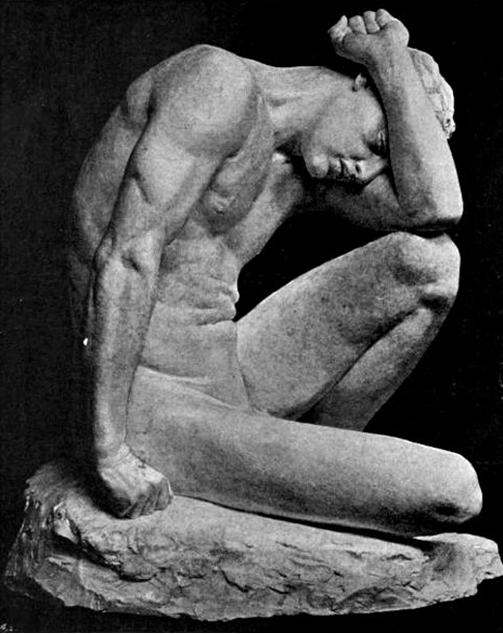 9 January 1907, after ten years of ill-health, John's father died. He is known by his most famous sculpture of Cain.
At the 1901 England Census, John, age 9, with his parents, three other siblings (older brothers Geoffrey and Claude, and sister Ida), a boarder (a sculptor student) and two domestic servants.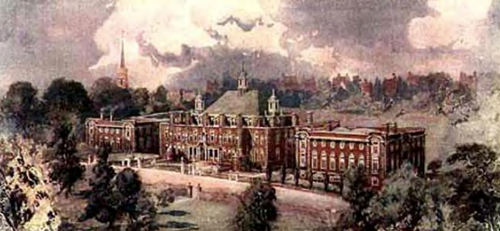 John was educated at University College School, London.
At the 1911 England Census, John is living at home with his mother, siblings and two servants (cook and housemaid) at Shirley, West Heath, Hampstead. Old brother Claud was working for the London Municipal Council. Geoffrey was apprenticed to an architect while John was a pupil with a firm of accountants. Older sister Ida did not work.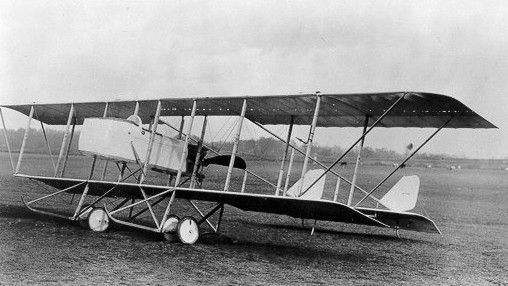 John must have tired of accountancy. He was gazetted before the war, 2 April 1913 and the following year, come the outbreak of war, 9 August 1914 he was attached to 6th Middlesex. Six months later he transferred to the Royal Flying Corps. He was dead within two months.  On Monday, 29 March 1915, he was fatally injured in an aeroplane accident while undergoing instruction in a Maurice-Farman Shorthorn at Upavon. The coroner's report stated that he had fractured the base of his skull and had never regained consciousness.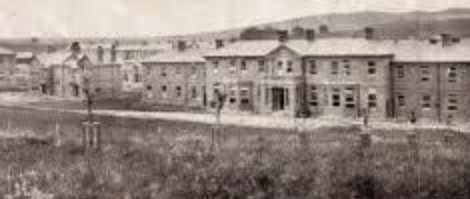 John Mullins died in Tidworth Hospital. He was 23 years of age. 
His instructor Sub-Lieutenant Perry fractured his collarbone and survived. 
The view is that while trying to execute a turn the plane banked too steeply and not having enough speed it literally fell out of the sky. 
2nd Lieut. John Ollis Mullins 6th (Reserve) Bn Middlesex Regt. Attached to the Royal Flying Corps.
Died of his injuries 29 March 1915
Sources: De Ruvigny's Vol.1; Western Daily Press 2 April 1915 ; Middlesex Express 2 April 1915.