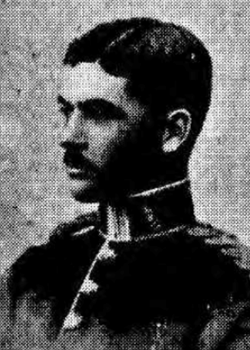 Wickham Leathes Harvey was born in Twickenham 8 Jan 1888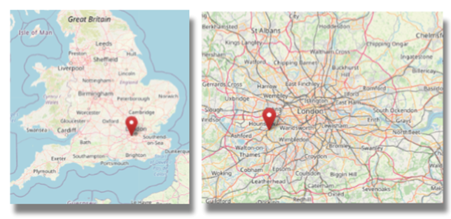 His parents were Arthur and mother Emily (née Stanger-Leathes and from New South Wales, Australia) of Hoon-Hay, the Drive, Belmont Surrey.
At the 1901 Census, age 13, Whickham lived at home in Bromley with his parents, three  siblings, two aunts and three domestic servants.
He went to school at Quernmore, Bromley, Kent and then joined the Royal Military College, Sandhurst. He was gazetted 2nd Lieut. For the Indian Army, 9 Sept 1908 and attached to the 1st South Wales Borderer for his first year joining them at Quetta, 9 November 1908. He was posted to the 7th DCO Rajputs at Dinapore, 7 November 1909 and promoted Lieut. 9 Dec. 1910. 
At the outbreak of war he went to Mesopotamia and took part in the fighting before and in the occupation of Basra at the Battle of Kurna where he was wounded. He was killed in action during a reconnaissance near Ahwz, Persia 3 March 1915 while rescuing a wounded fellow officer, Lieut. Burgoyne Wallace. 
Lieut. Wickham Leathes Harvey 7th Duke of Connaught's Own Rajputs, Indian Army.
3 March 1915
Sources: De Ruvigny's, Census Records via Ancestry. 
Map: This map shows the British advance into Southern Mesopotamia, 1915.