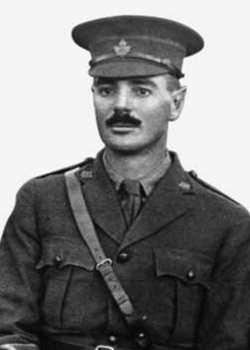 Robert Grierson Combe was born in Aberdeen on 5 August 1880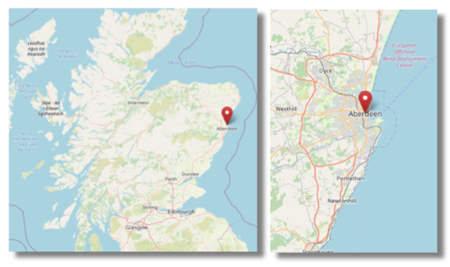 Robert was the youngest of six children of Presbyterian parents James and Elizabeth Combe.
On 24 April 1906, Robert emigrated to Canada via Liverpool, destination Montreal. He arrived 1 May.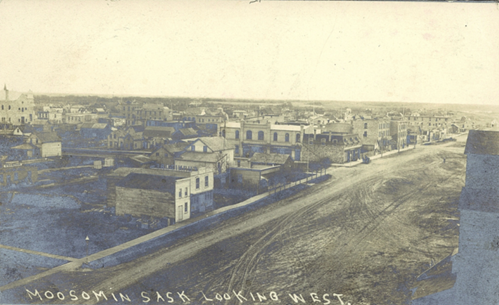 A pharmacist from Moosomin, Saskatchewan, on 1st April 1915 he enlisted at Sewell Camp into the Canadian Expeditionary Force. He had previously served in the V.B. Royal Fusiliers and the 16th Light Horse, each for a year. He was 5ft 10 with black hair and brown eyes.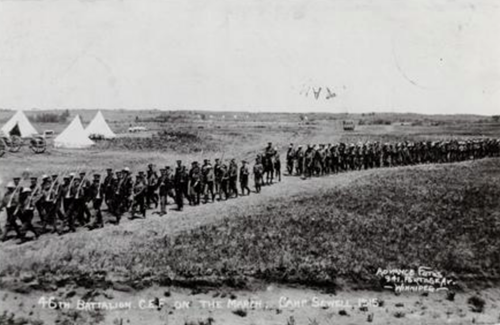 Although Combe qualified as a Major he asked to revert to the rank of Lieutenant so that he could transfer to a combat role.
On 3 May 1917, south of Acheville and north of Fresnoy, steadying and leading his company under heavy fire he reached his objective with just five men remaining. He proceeded to bomb the enemy causing heavy casualties, and by collecting small bands of men succeeded in capturing the objective, together with 80 prisoners. He repeatedly charged the enemy but was killed by a sniper.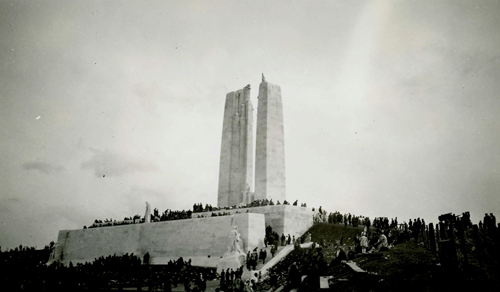 His grave was lost when the cemetery was overrun during subsequent fighting. His name is inscribed on the Canadian National Vimy Memorial.
A lake in Northern Saskatchewan was named in his honour.
Notes prepared from UK Government information on 'Overseas recipients of the VC' and available for re-use through Creative Commons licensing.
REFERENCE
GOV.UK. Lieut. Robert Combe. (Accessed 5 August 2016)
Image from National Defence Canada.