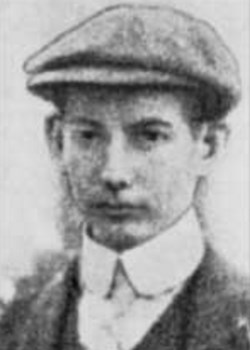 Joshua Crossley was born in late 1898 in Bolton-by-Bowland, Yorkshire.
Parents John (a farmer) and Mary.
At the 1911 Census Joshua, age 12, was at Cottams Grindleton, the family home with his parents, young brother, a live-in domestic servant and a boarder (a primary school teacher from Sedbergh).
Joshua worked on his father's farm as a farm labourer prior to the war.
Enlisting under-age ion 19 September 1914, Joshua died of measles six weeks later at in isolation hospital at Frensham Camp near Aldershot whilst undergoing training. 
Joshua was just 16 years of age when he died.
13770 Pte Joshua Crossley, 'A' Coy, 10th Bn Duke of Wellington's (West Riding) Regt.
3 November 1914
Research by David O'Mara
Sources: England Census 1901, 1911, UK Army Register of Soldiers' Effects, England & Wales, Civil Registration Death Index.