John Hargraves was born in Burnley in 1894
The son of John (a coal miner) and Mary. 
John became a weaver and the family lived on Bivel Street, Burnley, Lancashire.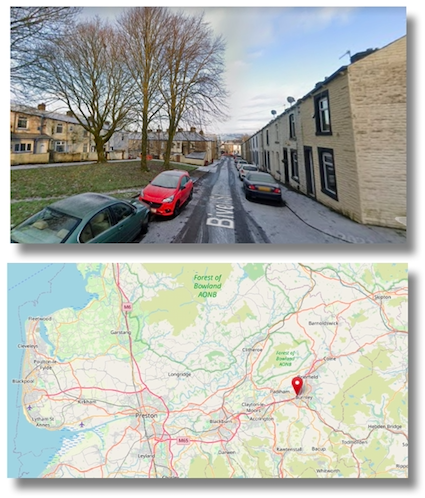 At the 1911 John was also a keen footballer and secretary of the Burnley and District Junior Football League. He married Ada and they had a daughter Anne born in September 1916. 
He enlisted into the 3/4th Battalion East Lancashire Regiment in early 1916 but was transferred to the North Lancs whilst at Witley in Surrey, prior to embarking on overseas service in August 1916.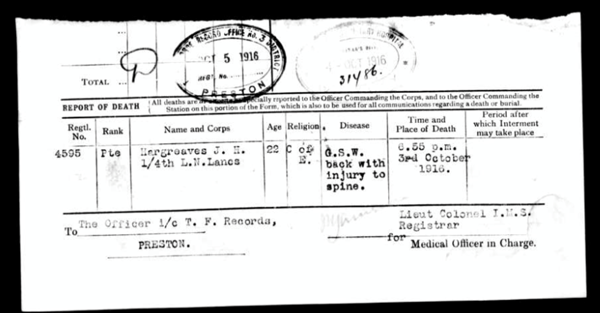 Severely wounded in the leg and spine at Ginchy during the Battle of the Somme on the 9 September 1916, he was evacuated to hospital in the UK but died of his wounds at Queen Mary's Hospital, Whalley, Lancs on 3 October 1916.
John is buried in Burnley Cemetery, Lancashire.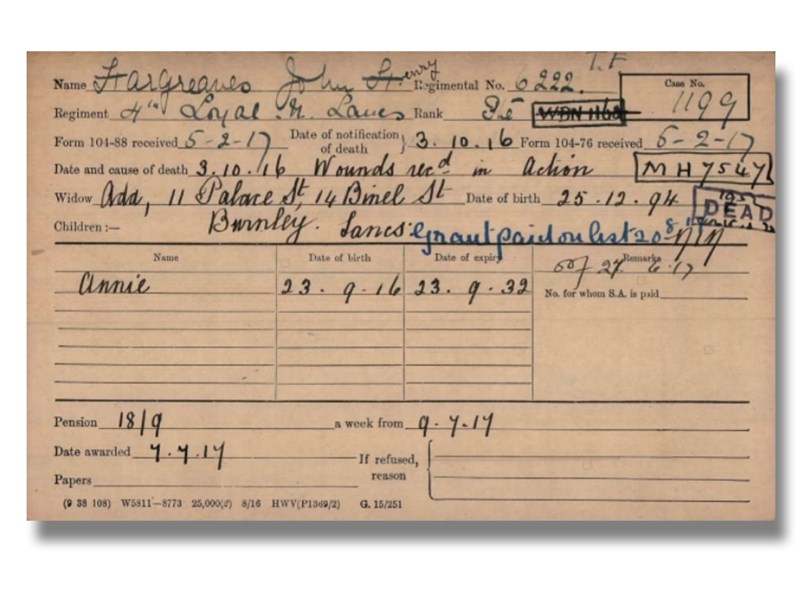 6222 Pte John Henry Hargreaves, 1/4th Bn Loyal North Lancashire Regiment
3 October 1916 died of his wounds
Research by David O'Mara
Sources: 1911 England Census,