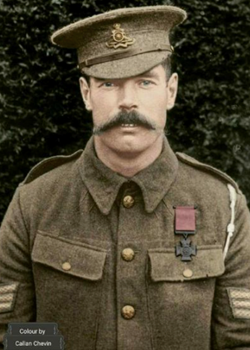 Ernest Harlock was born 24 October 1885 Beach Farm, near Alton, Hampshire.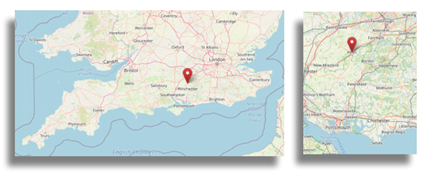 Colourisation of the original black and white photograph of Ernest Harlock by Calian Chevin.  
Ernest's father was John (carter on a farm) and Emily Harlock. The family lived on a farm with all the family, in due course, engaged as carters or agricultural labourers. 
Age 15 in at the 1901 Census, Ernest was at home his parents and siblings: William (born 1882), Frederick (1885) carter, John (1887), Walter (1888), Louisa (1891) and Reginald (1893).
At the Census of 1911 we find the 25 year old Ernest in barracks with The Royal Artillery, Colchester.
On 15 September 1914 Ernest was twice wounded when his battery was in action. He stayed at his post despite orders to report to hospital.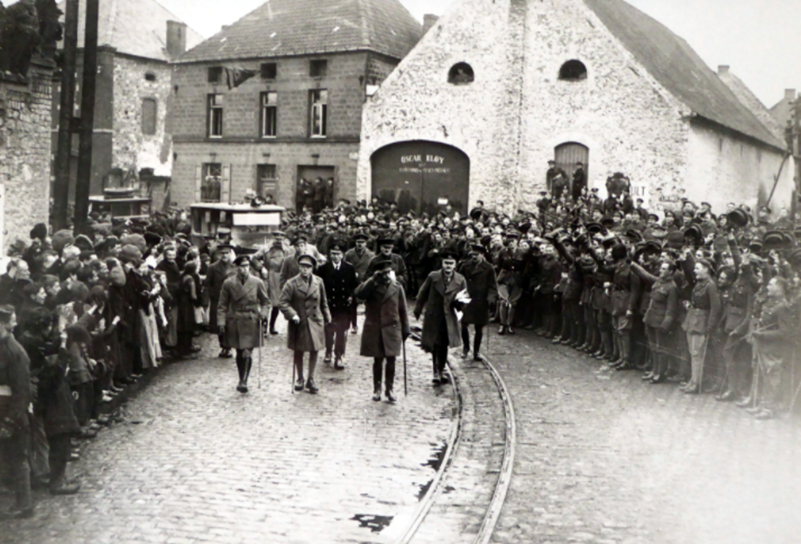 Sergeant Harlock received the award of Victoria Cross on 3 December 1914 from King George V at Merris, France.
In January 1917 he married Ethel M Hasted and they lived at 5 Fitzalan Road, Littlehampton, later moving to Black Horse Cottage, Glymping.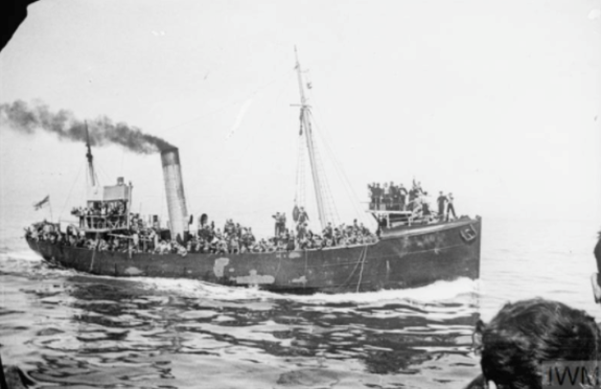 Ernest was drowned on 30 December 1917 when RMS Aragon was torpedoed ten miles off Alexandria, Egypt. His body was recovered, one of only 610 out of 2,500 on board.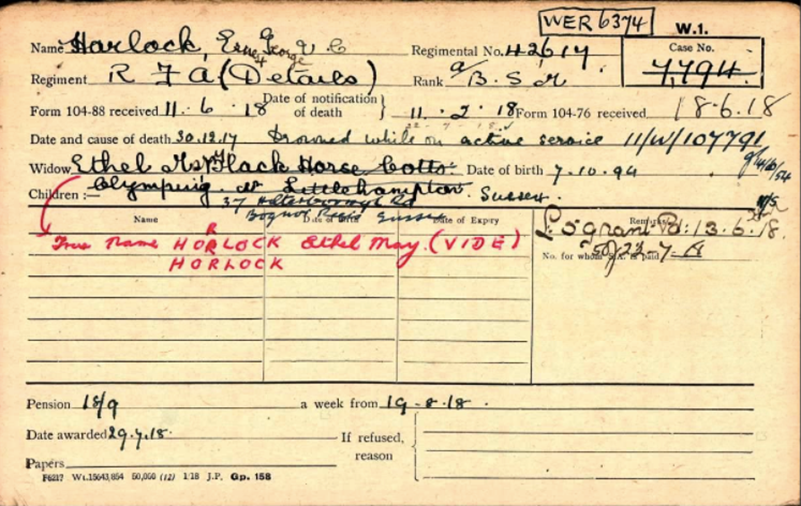 42617 Battery Sergeant Ernest George Harlock, 113th Battery, RFA.
Died at sea 1917
Ash Shatibi, Al Iskandariyah, Egypt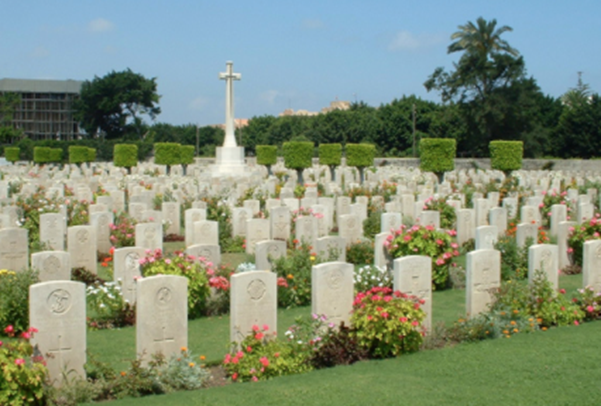 He was buried Hadra War Memorial Cemetery
Commemorated: headstone, two memorials in St.John's Church, Hampshire; name on Littlehampton War Memorial, West Sussex; Memorial in the Garrison church in St. George's, Woolwich and medals with the Royal Artillery. 
British Army 42617 Bombardier Royal Field Artillery 25th Brigade
British Army 42617 Warrant Officer Class 2 Royal Field Artillery 25th Brigade
British Army 42617 Battery Serjeant Major Royal Field Artillery General Base Depot, (E.E.F.)
Sources: Name: The London Gazette, published 24 November 1914; Lives of the First World War IWM; UK Pension Ledgers and Cards from The Western Front Association digital archive on Fold3 by Ancestry; UK, Commonwealth War Graves Index; 1891, 1901, 1911 England Census Returns. 
Postcard: The Colchester Archaeologist