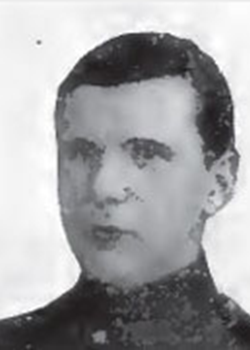 Born at Tranmere, Cheshire on 15 April 1897
Alex moved to Montgomery County, Indiana, USA in 1912 
Alex then moved to Canada, where he gained employment as a stenographer and enlisted into the Canadian Army at Port Arthur, Ontario on 13 September 1915.
Trained at Port Arthur and Gresley Park, he was sent to the UK on 23 November 1915, prior to service in France and Flanders from 21 February 1916. A veteran of the action at Mt Sorrel and the Somme Battle in 1916, Alex took part in the Battle of Arras (Vimy Ridge) in 1917 before being killed in action on 30 June 1917 near Lens.
Alex is buried in Barlin Communal Cemetery Extension, Pas de Calais.
439764 Cpl Alex Robert Colman, C Coy 52nd Bn CEF
30 June 1917 killed in action 
Research by David O'Mara