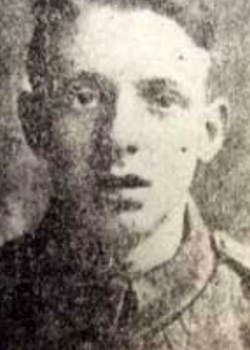 Arthur Swain was born in Burnley in 1897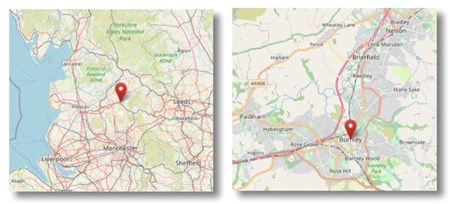 He was the only son of Henry Swain and Mary Ann (née Maden).
Arthur's father  died in 1913.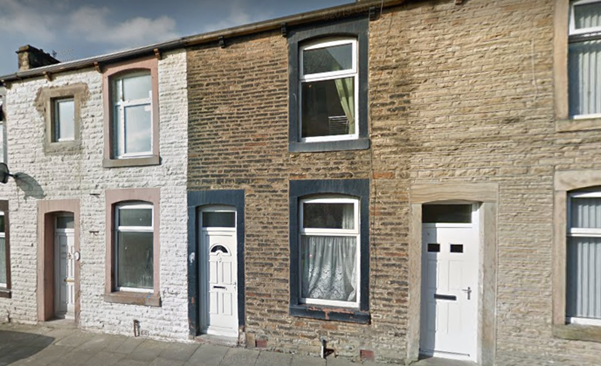 Arthur was living at 20, North Street, Burnley at the time of his enlistment (as 23399 in the East Lancashire Regiment) in early 1916. 
He transferred to the 13th Bn Essex regiment after arrival in France in October 1916, Arthur took part in actions on the Ancre, at Arras and Cambrai.
He was wounded during sporadic shell fire and posted missing to the south of Moeuvres (vicinity of 'Lock Nr 6' on the Canal du Nord) on 4 December 1917.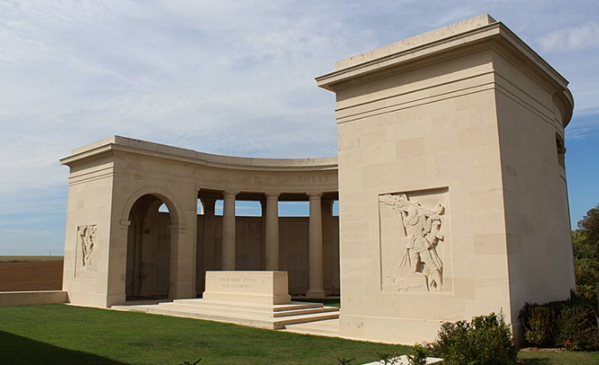 Arthur's body was never identified and he is now commemorated on the Cambrai Memorial, France.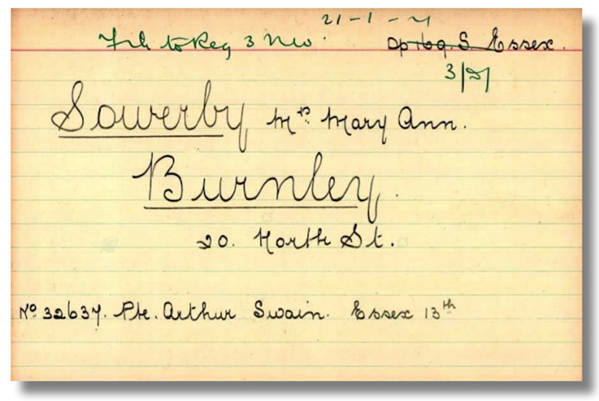 32637 Pte Arthur Swain, 13th Bn Essex Regiment 
Mrs Mary Anne Swain remarried. 
4 December 1917
Research by David O'Mara
Sources: 1891, 1901, 1911 English Census; England & Wales National Probate Calendar.