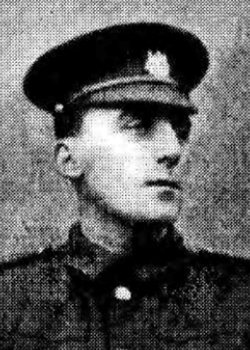 Born 28 September 1885
5th son of the late Thomas Henry Dewey and his wife, Elizabeth (née Rayner) of 6 Searle St, Cambridge.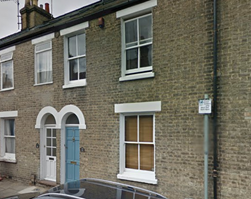 Educated at St. Luke's School, Chesteron. A well-known Cambridge athlete, a member of the Town and County Cycling Club and earned a geat reputation as a trainer. At the 1901 Census, Noble was livig at home in Chesterton with his parents and 5 older siblings. Age 15 Noble was working as a chemical laboratory assistant. Ten years later at the 1911 Census Noble was still living at home, and age 25, also still a laboratory assitant. At home were his widowed mother, working as a College Servant, two older sisters Ada and Ethel (in turn a housekeeper and shop assistant) and brother Lesdley (a tailor).. 
Noble joined the 1st Cambridge Territorials in January 1912. With the outbreak of war volunteered for Imperial Service and went to Frewance in Feb 1915. He was killed on 4 March 1915.
Corporal Nobel Dewey was shot by a sniper and died of his wounds about 5:30m. 
He was buried in the churchyard at Dickesbushe. 
Corporal Noble Dewey 1357 1st Bn Cambridgeshire Regiment (TF)
Died of wounds 4 March 1915
Sources: De Ruvigny's, Census Returns (Ancestry).
Images: De Ruvigny's, Google Street View, WFA Pension Cards on Fold3.