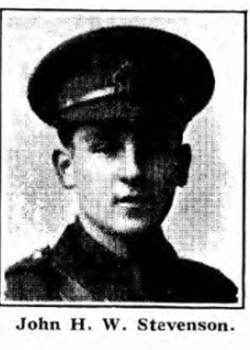 Born Ahmednagar, Deccan, India 19 April 1897
Son of Surgeon General Henry Wickham Stevenson of Lorn House, Castletown, Isle of Man and Frances Clara (nee Skrine).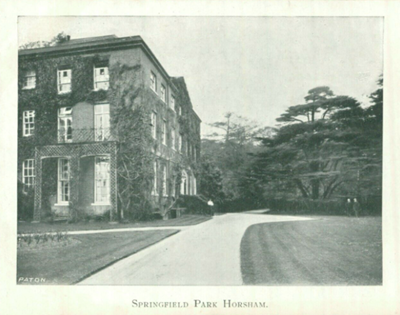 Educated Holm Leigh, Buxton and Springfield Park, Horsham Preparatory Schools and Wellington College, and the Royal Military College, Sandhurst.
Gazetted 2nd Lieutenant, unattached List for the Indian Army 13 January 1915.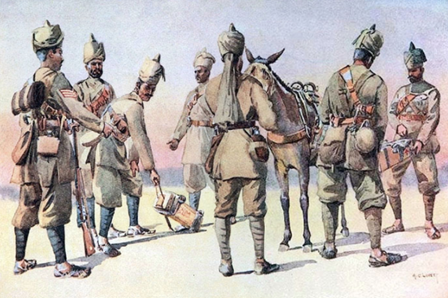 Went to India in February 1915 and was posted to the 46th Punjabis 13 March following and served on the North West Frontier of India during 1915. Served with the Indian Expeditionary Force in Mesopotamia from October 1916 when he was attached to the 20th Punjabis. He died in the trenches 5 February 1917 from wounds received in action before Kut-el-Amara.
He is buried in the Officers' Cemetery at Baronie Ford on the Shatt-al-Hal.
2nd Lieut John Huntley Wickham Stevenson 46th attached 26th Punjabis, The Indian Army,
5 February 1917